The evolution of BIM projects and the software and processes that facilitate the delivery of building projects from concept to handing the keys to the owner, have increased the capabilities of design teams.
This evolution has also made smooth transfer and sharing of information more complicated. With advances in technology and connectivity come greater challenges in keeping teams on the same page while project members are in different offices, cities or even continents.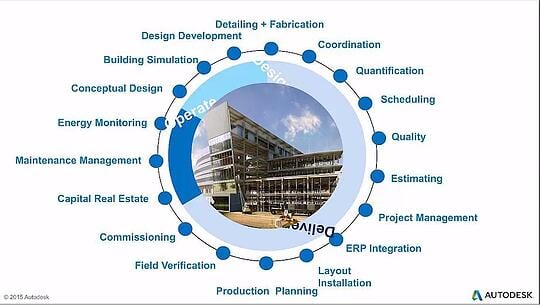 Problems
Project complexity has only increased since BIM began to change the face of how many professionals design, construct and deliver their building projects. Project teams are being asked to do more with less and from greater distances than ever before. On early BIM projects, the promise of BIM began to be handicapped by the technology and knowledge of current processes and systems. Project teams were asked to add new tasks to their already hectic schedules and to deal with the constantly-shifting learning curve. Subsequently, things fell through the cracks, systems failed, or a team member's absence could cause an entire project to fall out of sync.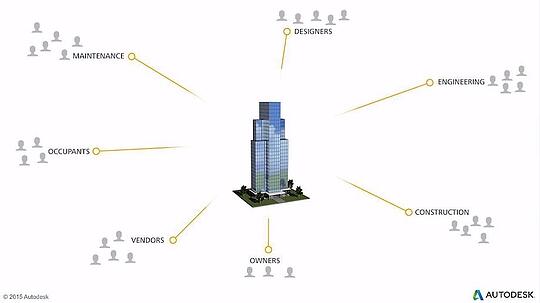 Project data exchange - Seamless project collaboration can be expensive and requires many hours of IT labor and specialized hardware that is dedicated to the exchange of model information. Current collaboration solutions, no matter how well packaged or well thought out, are just shuttling versions of project models to and from your stakeholders and are still susceptible to being out of date. Most still require some level of manual coordination when models are received. Design firms and their IT departments do not have any desire to purchase and maintain more servers and expend non billable hours to make the billable work possible. Most project budgets do not have margins large enough to make expensive solutions workable and still maintain profitability. Owners are becoming more BIM savvy and want to use firms that already have the technology, processes and expertise in place to deliver efficient and cost effective projects. They don't want to be the 'guinea pigs' for untried methods or technology.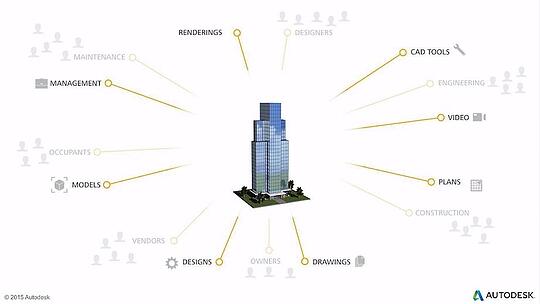 Project team communication – While mobile technology has connected the world via social media and has given us almost real time access to the people in our personal lives, project communications still rely mostly on emails and phone calls. Even with chat systems, many companies and IT directors have rules and limitations on what messenger clients can be used and how much connectivity they have with the outside world. This can cause delays in communications of critical information and mistakes are common and difficult to sort out when a party has made decisions based on out of date information.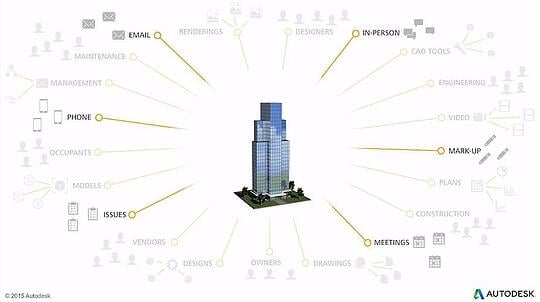 Project team connectivity – Along with the exchange of data, there is always the chance that team members might bump into one another during their daily activities. While most firms with experience in BIM projects have figured out how to work with a workshared file or set of linked files in a local office or multi-office scenario, there are always instances in which more than one person needs to make a change in a file that others are working on. It does not take long for the models to become out of sync, which can negatively impact work done by others simply because they are not aware that there is a revised model available. Even with other Autodesk solutions, such as Revit Server, which has all of the aforementioned IT commitment and overhead, things do not always work the way project teams need them to.
Solutions
While Autodesk has made many improvements to their flagship BIM application in the last few releases, much time and effort has been spent on features that make it much more inclusive and flexible for extended design teams. Along with the IFC support and interoperability improvements, a premium cloud collaboration feature called A 360 Collaboration for Revit, or C4R, has been developed to connect project teams with centralized access to BIM project data in the cloud. This allows team members to stay connected in real time using the Communicator chat tool within models. With Revit software and Autodesk A360 integration, Collaboration for Revit enables the entire project team to work on shared building information models regardless of their location. Let's take a look at how C4R addresses each problem to give you an on-board solution for Data exchange, Team Communication and Team Connectivity.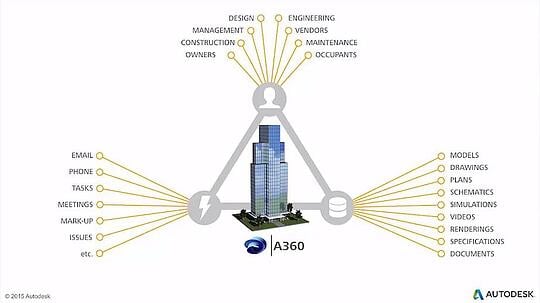 Data Exchange – Since it is cloud-based and integrated with Revit natively, once your subscription account is created you can begin to set up projects and invite team members to join and access project data hubs. The project data may be any file format and can contain relevant project data and even members of the team that are not Revit users can see an online version of the current 3D model that is easy to navigate and query. With powerful search tools, project data is at your team's fingertips and coordination issues on missing or out of date information can be more easily avoided.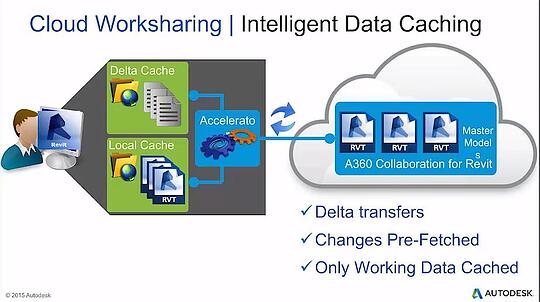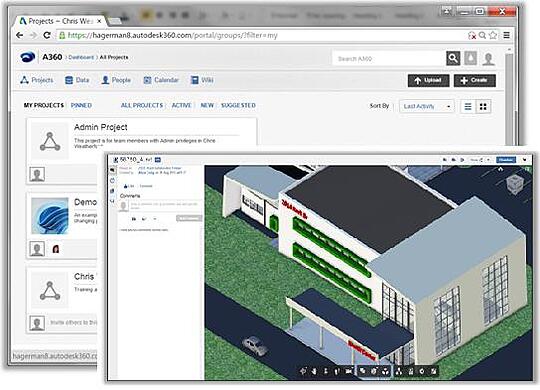 Team Communications – Built-in communication tools have made project team communications part of the design record. Connecting the team within the project and being able to see who is working in a project at any given time is very beneficial. Capturing those communications can help preserve a valuable record that can be difficult to gather or recall later in the project. Being able to discuss coordination issues with other project team members in real time can help to reduce turnaround time for design changes.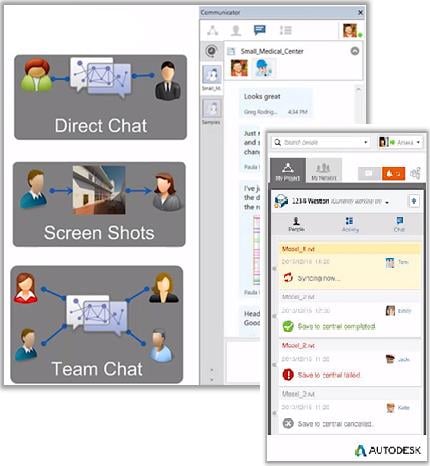 Team Connectivity – With all communications and model history data being recorded, there is a searchable record which any team member or project manager can access. This is crucial to finding the necessary data and getting things done quickly. Having everyone working in a common project location that is available both in Revit and on the web brings teamwork to a new level.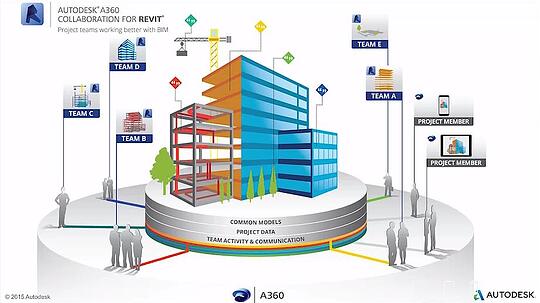 Conclusion
Collaboration for Revit is a valuable subscription service that solves many issues associated with a BIM project. It provides a way to connect the data, communications and extended team members in one simple interface within Revit and includes online resources for anyone on the team to access. There are a few necessary prerequisites in order to install and it is sensitive to Service Pack installations as well. C4R shows much potential in simplifying the things that impact project management and reduces IT costs and commitment in your project budget. To get started, please click the link below and see what A360 Collaboration for Revit can do for your BIM project.
Start using A360 Team home: http://autodesk360.com/
Submitted by Chris Weatherford, AEC Solutions Engineer, Hagerman & Company, Inc.