Autodesk® Inventor® 2018 is here! One of the first features I noticed was the new Inventor Model Browser. The new browser makes it easier to see the different browsers available and even toggle between them. In fact, you can separate the browsers out from one another and dock them at different locations on the screen (or on separate monitors).
The Inventor 2017 Model Browser (and older releases) looked similar to this:

The new Inventor 2018 Browser looks like this: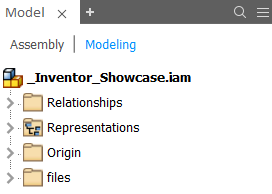 You can easily toggle between "Assembly" and "Modeling" mode for feature selection.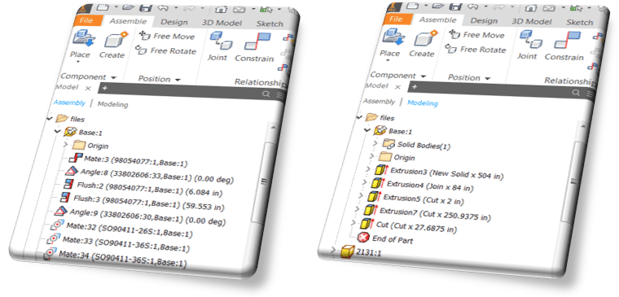 By selecting the "+" you can add additional browsers as well.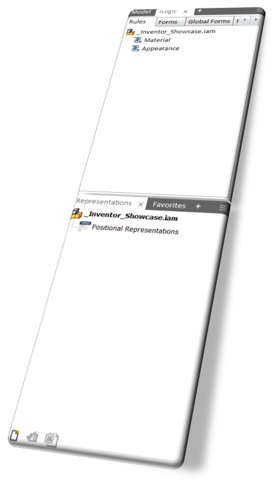 Select the Browser name that you want to view and that browser becomes active.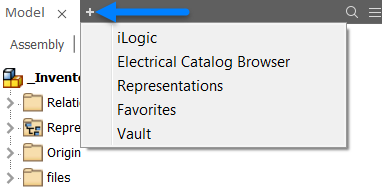 For Inventor users that also use Autodesk Vault this new browser can be extremely beneficial. You can have your Model/Drawing Browser on one side of the screen and the Vault browser on the other side of the screen.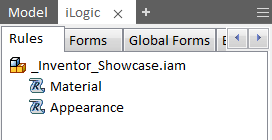 Hopefully, you can start taking advantage of Autodesk Inventor 2018's new Model Browser functionality.