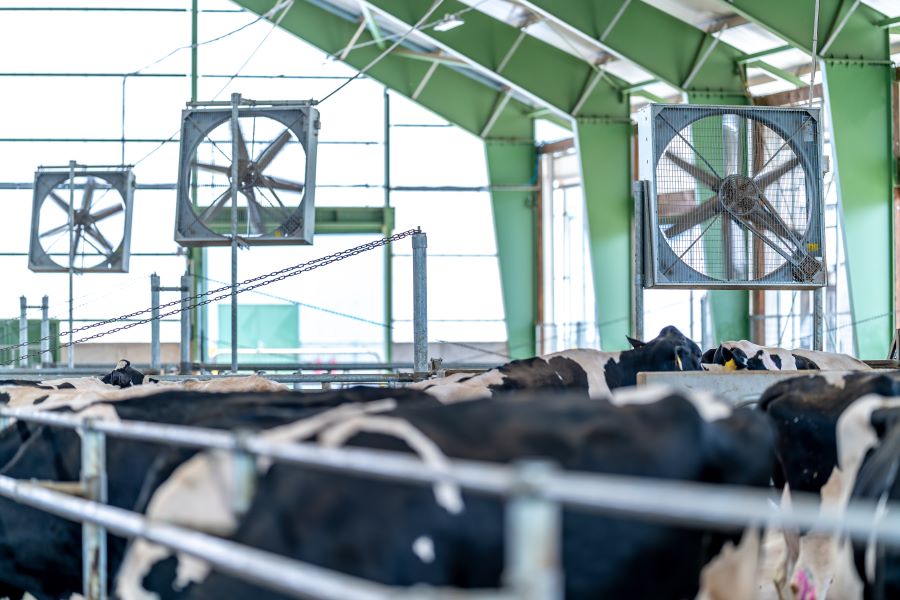 In the ever-evolving agricultural industry, the well-being of livestock remains a top priority for manufacturers and farmers alike. One of the critical challenges facing this sector is safeguarding animals from airborne pathogens that can compromise their health and hinder productivity. To address this concern, a leading agriculture industry manufacturer embarked on a groundbreaking initiative to develop an advanced positive pressure ventilation system. By creating a controlled environment that ensures filtered air circulation and prevents unfiltered outdoor air from entering, this solution has proven to be a game-changer in maintaining optimal air quality for animals.
Challenges: Paving the Path to Efficiency and Efficacy
The primary objectives for the agriculture industry manufacturer were clear: enhance the effectiveness of their ventilation system while minimizing the overall cost for their customers through energy conservation. Achieving energy efficiency was paramount to creating a sustainable and environmentally responsible solution.
Furthermore, the manufacturer needed a user-friendly system allowing customers to monitor and maintain building temperature and pressure easily. A system with intuitive controls and monitoring capabilities would empower users to make real-time adjustments, ensuring optimal conditions for their livestock.
Another challenge involved striking the right balance between static and variable speed fans. Finding the ideal equilibrium between the two types of fans was critical for efficiently managing air circulation within the livestock building. This optimization would impact the system's performance and influence its energy consumption, aligning with the primary objective of cost reduction.
Additionally, the manufacturer sought remote diagnostic and troubleshooting capabilities for the system. This feature would quickly identify potential issues, facilitating prompt responses to technical problems and minimizing downtime.
Solutions: Innovation at Its Finest
The manufacturer reached out to Hagerman & Company's Agricultural & Industrial Automation team to develop a comprehensive suite of solutions to tackle the identified challenges head-on.
The Hagerman team designed a program to operate static and variable speed fans based on user-defined parameters to achieve energy conservation and optimize system performance. This program employed intelligent algorithms to adapt fan speeds according to prevailing conditions, striking the perfect balance between maintaining air quality and reducing energy consumption.
User experience was elevated by developing intuitive user interfaces and secure remote access control. These interfaces enabled customers to monitor and adjust building temperature and pressure from any location, enhancing operational efficiency and livestock health.
The Hagerman team designed and manufactured UL control panels to ensure safety and compliance with industry standards. These panels offered a centralized and secure control system for the ventilation system, guaranteeing seamless operation and adherence to safety protocols.
To address disaster recovery and system maintenance concerns, Hagerman & Company helped the customer implement a program version control system. By remotely maintaining program versions, they could promptly roll back to a stable state in case of unforeseen issues, minimizing downtime and ensuring continuous operation.
In pursuing optimal livestock health and productivity, the agriculture industry manufacturer stepped up to the challenge of developing an advanced positive pressure ventilation system. They created a holistic solution that significantly enhanced animal air quality by focusing on energy conservation, user-friendliness, fan optimization, and remote diagnostics.
Conclusion
With Hagerman's help, they delivered an effective and efficient product to their customers and demonstrated their commitment to sustainable and responsible agricultural practices. As the industry continues to evolve, it is through such innovative solutions that we can ensure the well-being of both livestock and the environment, forging a path toward a prosperous and healthy future for agriculture.