With Inventor 2019 and a few previous versions, users could choose between a Dark theme and a Light theme inside the Inventor interface via the Application Options. Inventor 2020 was released in March of 2019 and only included a "Light Theme" option throughout the software interface. Some users were very upset with the loss of the dark theme or thought that it was missing from the Inventor software. So, let's take a quick look at some of the theme options previously and currently available.
The Inventor 2019 Dark theme appears as:
Inventor 2020 was only available with only a Light theme option that appears as: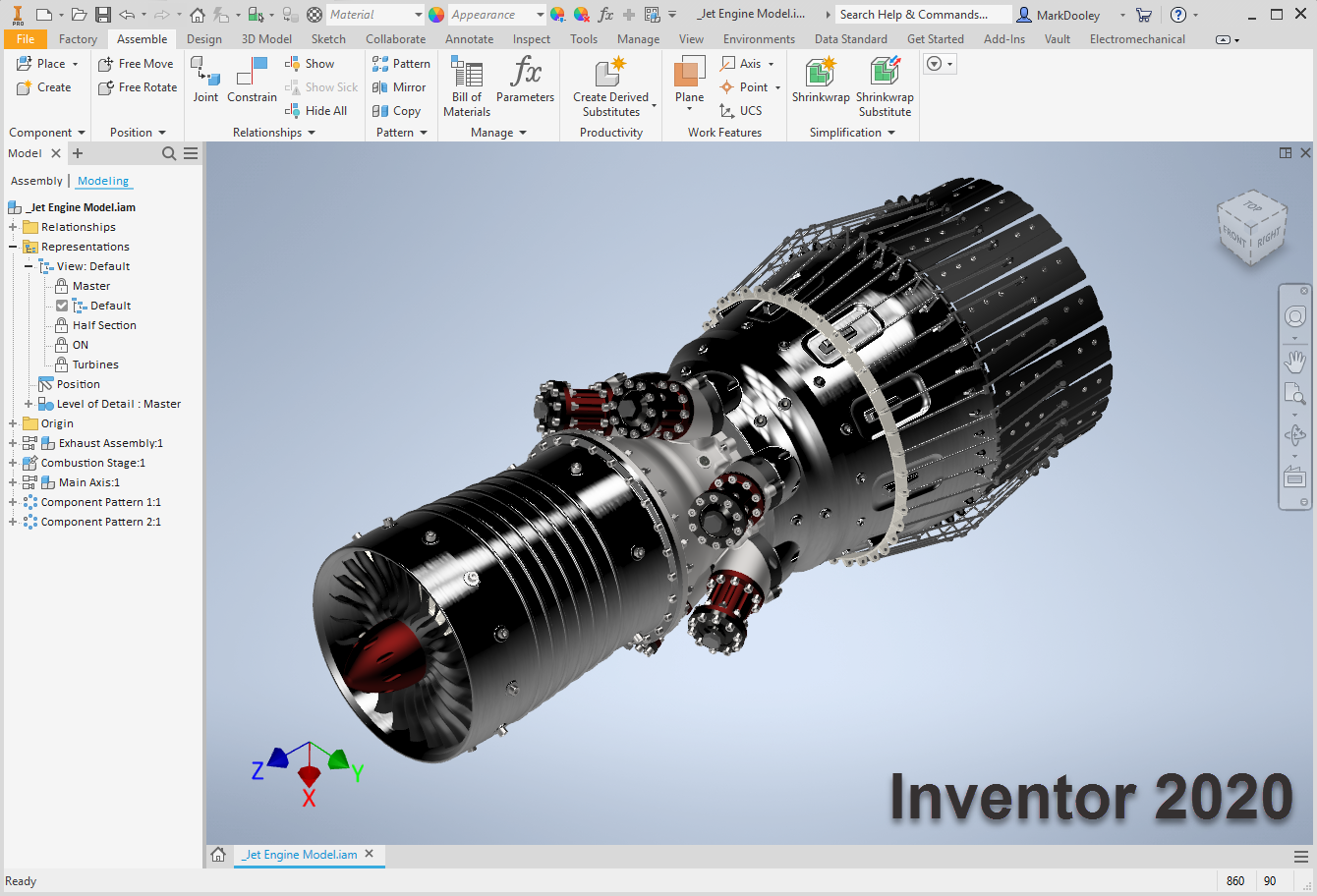 Inventor 2021 introduces a new Dark theme that may make users happy to see inside the software. The new Dark theme option that appears as:
For those users that enjoy the Light theme, that option is still available inside Inventor 2021 as well: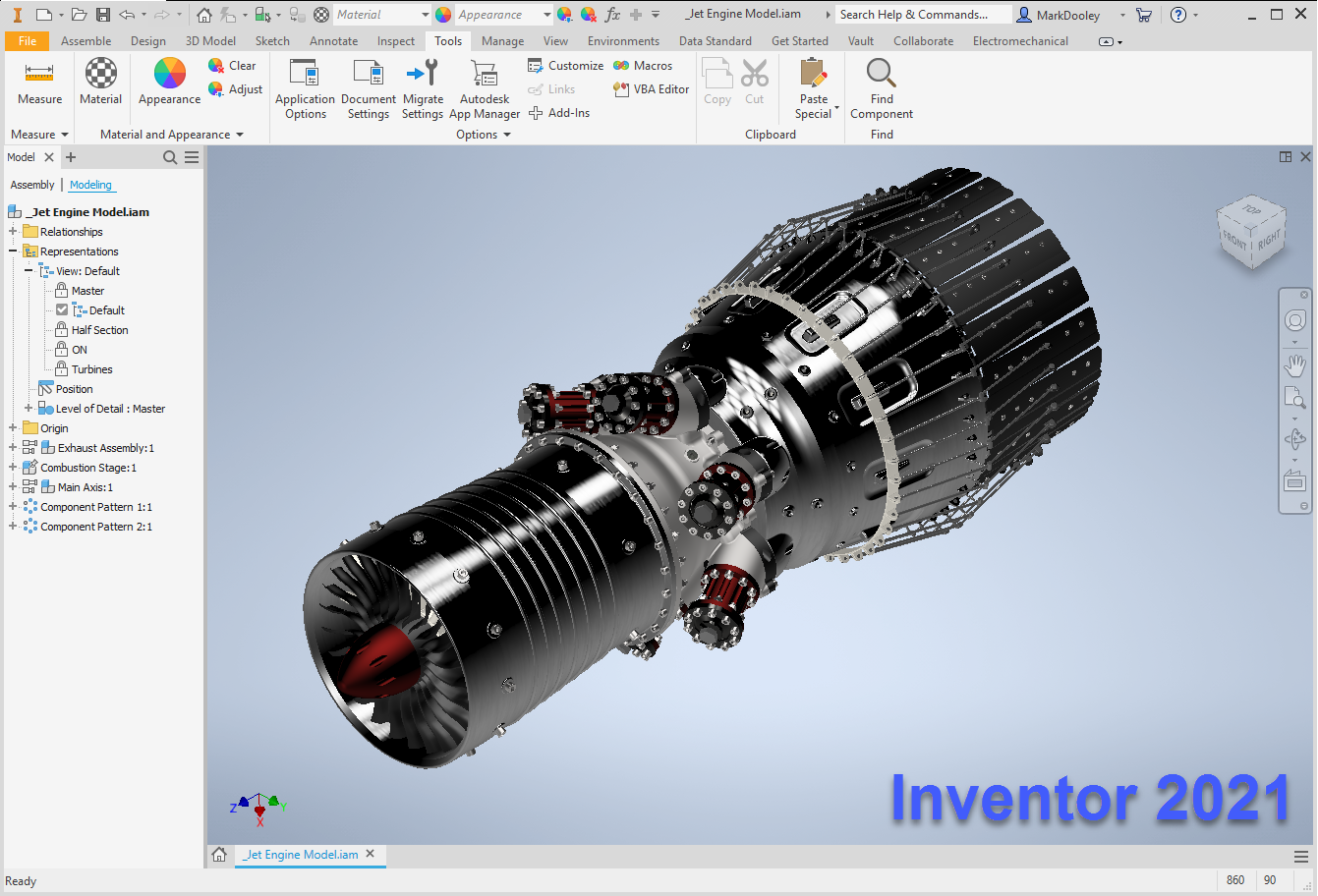 The new Dark theme can be configured via the Application Options inside Inventor 2021.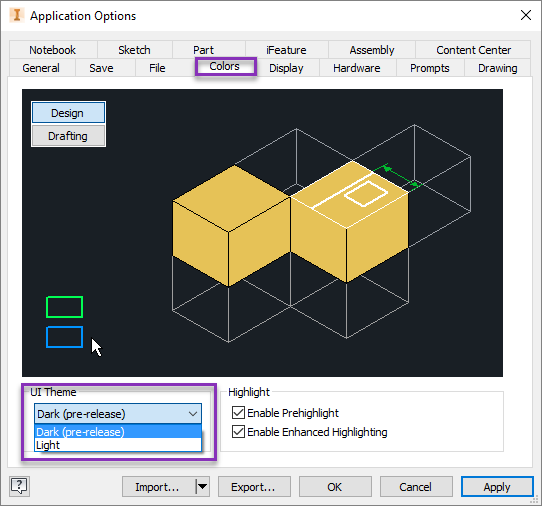 Inventor 2021 can be downloaded and installed from the Autodesk Desktop App (installed locally on each machine) or downloaded from the Autodesk Accounts.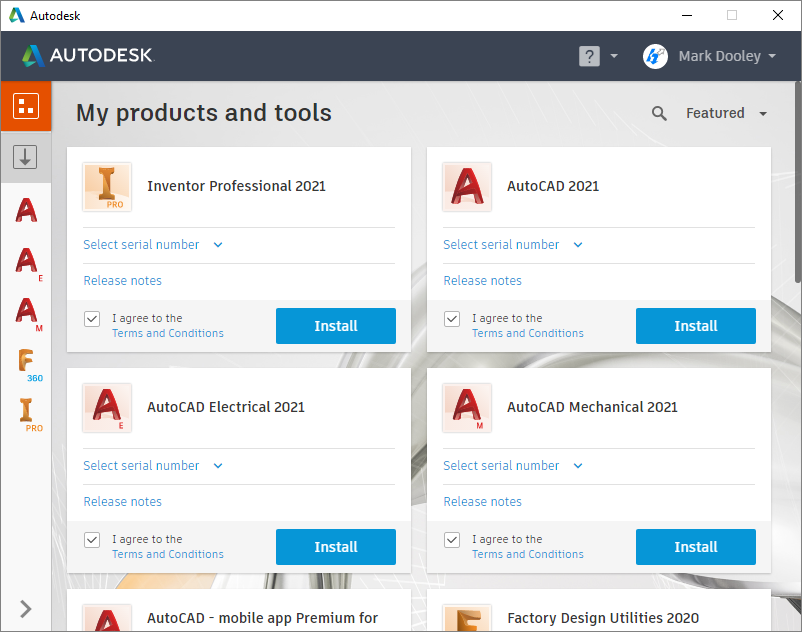 Submitted by Mark Dooley, Solutions Engineer, Hagerman & Company