As Engineers and Designers, we often find ourselves looking for information we have used before. How we choose to track that information over time has always been a personal task and brings up questions or thoughts:
How often should I check to see if anything has been changed or updated?
Are my preferred products still being manufactured, or have replacements been made?
Where did I find the PDF of Product Line A that Sales uses for customer contact?
This video could save time for others in the future. Should I email out a link?
Where is our latest design standards information? I found this document, but it was last updated in 2018…
Many companies may have a lot of information inside their networks, but it can be spread far and wide in personal folders, network drives that may not be accessible to everyone who could benefit from the information, or even on removable drives. Getting the data together can be daunting, but how can the overall content be communicated to everyone without causing more confusion?
TeamWeb is a component inside of Inventor® that can make building a reference library reasonably straightforward and easy to access. Access to it from Inventor can be found in the tools panel of the application, and it can be mapped in the Application options on the File tab.

In the past, I have seen this used to direct designers and engineers to an Intranet style HTML page with links to various Word, Excel, and PDF documents as well as CAD files, directories, and links to web content such as educational videos or product information. The main page can be built in various software packages such as Word or Publisher and, as such, can be opened by any capable web browser, meaning even non-CAD users could benefit from the content you choose to include. The page can be as simple or complex as you wish and would ideally have a person assigned to the management and maintenance of it. Depending on your preference, it would be possible to use Vault to monitor and restrict changes you were to choose.
In its simplest form, you can create a Word document with hyperlinks to many different data types. In more complex situations, you could have an entirely usable HTML page. As this page only acts as a collection of links, the memory footprint is minimal, but it can save your staff time searching for documentation. The initial setup can take a little time if you start from scratch. If you currently have an intranet front page you can configure TeamWeb to look directly to that page.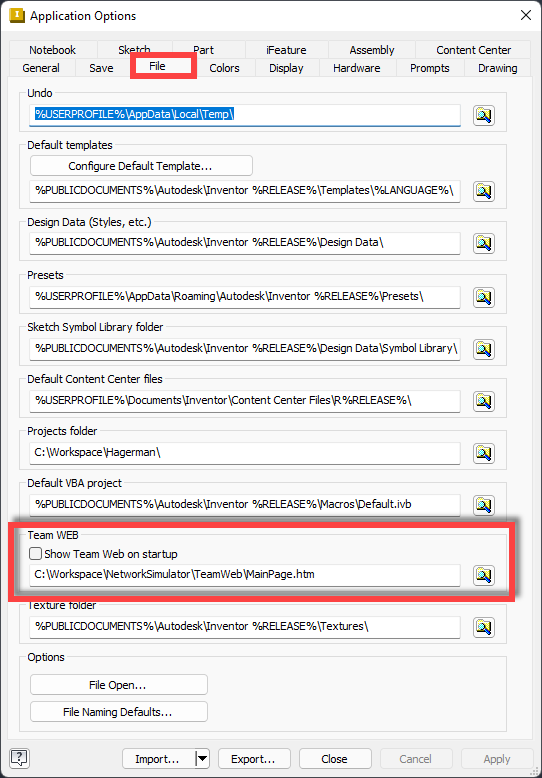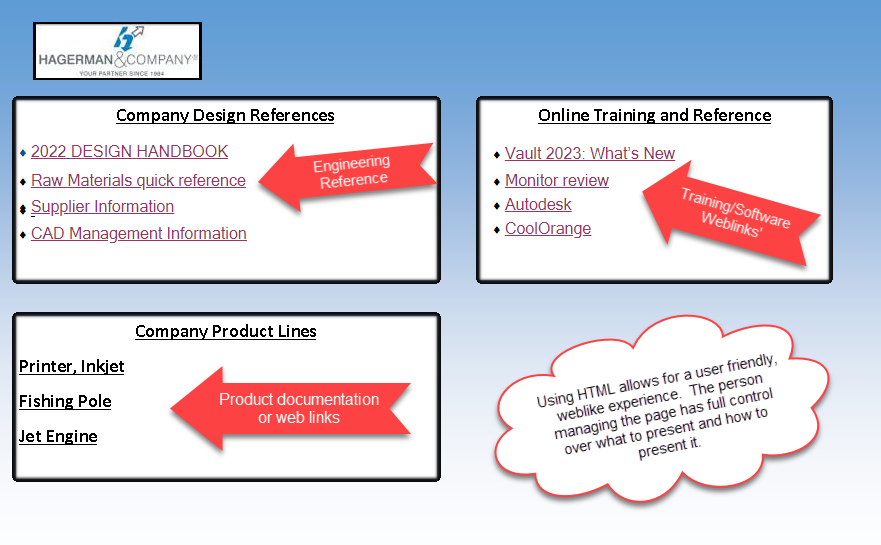 If you currently use TeamWeb and are willing to share your experiences, I'd love to see how many have found this anonymous little Autodesk gem and hear your thoughts.