When framing balconies or other cantilever framing configurations, there are times when a deeper beam must be used. The custom fabrication needed to create the elevation change on the exterior is done by having the top flange of the beam and a portion of the web cut down. A plate is then welded to replace the top flange and stiffeners are applied.
This can be modeled in Autodesk® Revit® by using one continuous beam. The cut to the beam can be simulated with an opening by face and plates can be added to convey the true fabrication of the cantilever beam.
In our example below we have 12" deep beams for the main structure framing that cantilever out to a radius balcony that is 8" deep. The radius beam is 8" deep.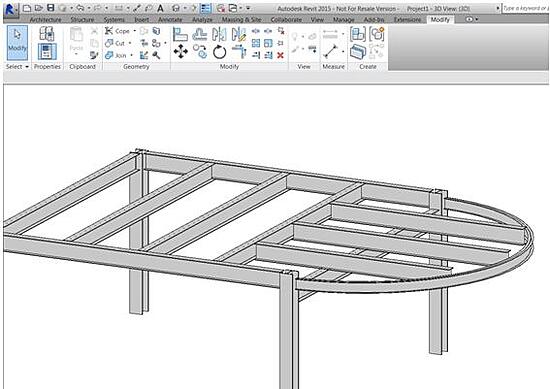 The next step is to get the recess into the three cantilever beams so that a slab can be applied and have a 4" lower finished floor elevation at the exterior balcony area. Switching to an elevation view, we can apply an opening by face to simulate the custom fabrication.
A model line is placed to mark the start of the 4" recess point.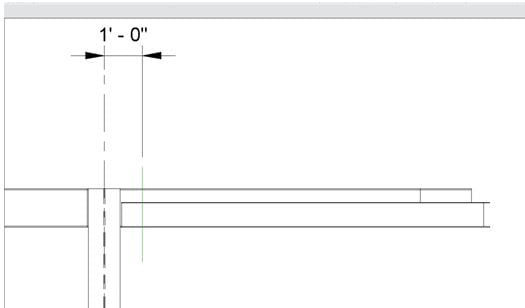 Now we can apply the openings in the beams.
When the opening by face command is activated, a green box will appear when hovering over the tops of each beam and engage the sketch mode for the cut.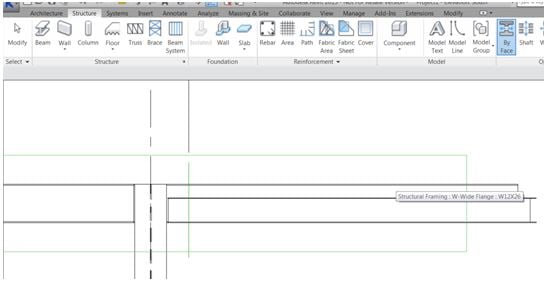 A message will appear as a warning that only a portion of the beam is being cut. This is good because it is the desired result.

Once all three beams have the proper material cut we can apply the plates for the modified top flange and then place the slab.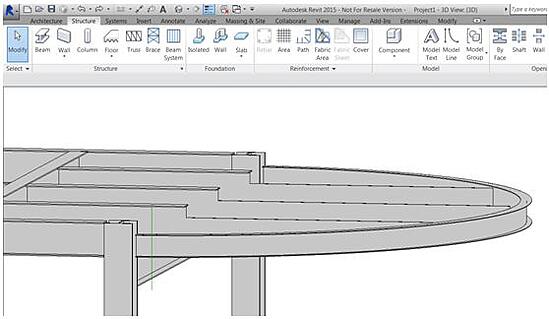 In a plan view, we have another model line indicating the 1'-0" offset to start the plate. Engage the Beam command and load the plate family.
Once the plates have been added we need to rotate the axis of the plates to a plank orientation.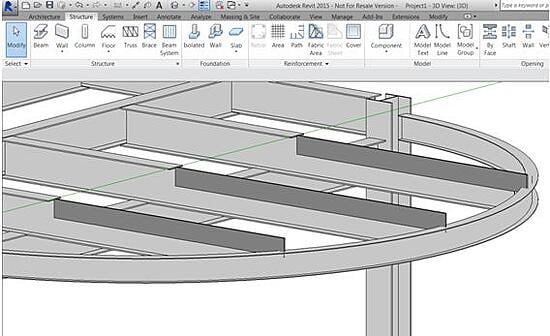 This is done through the Cross-Section Rotation parameter.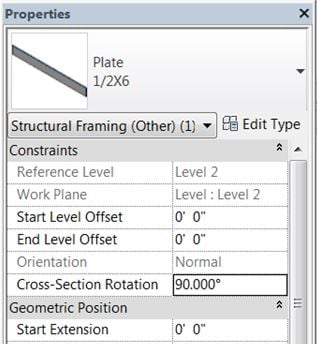 The elevation offset is then changed to -0'-4".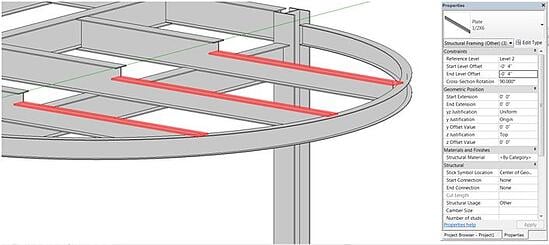 Go back to the plan view and move the plates to align with the center of the web. The plates are now in place and stiffeners can be applied if you choose to model them.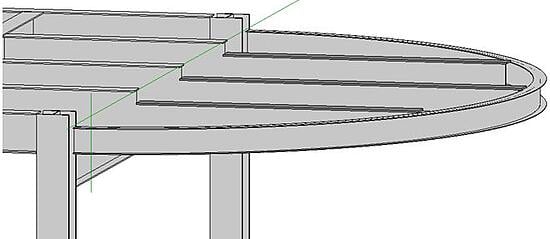 The edge angle can now be applied along with the slab.
Good Luck and best of success to everyone on their projects!
Submitted by Matt Johnson, AEC Solutions Engineer, Hagerman & Company, Inc.