The "out of the box" receptacle that is included in Revit® MEP's Library has an annotation embedded. In this example the duplex receptacle has the annotation indicate whether or not the terminal is GFI. or not.
An issue arises when the receptacle is placed on a North wall and the annotation is upside down. We will take a look at a way to get the annotation to rotate with the component.
First, uncheck the "read-only" box in the family's properties. When loading the receptacle in the file browser, right click on the family and go to properties to uncheck the read-only box. Doing this allows changes to be applied when you close out of the family and they will be retained for future use.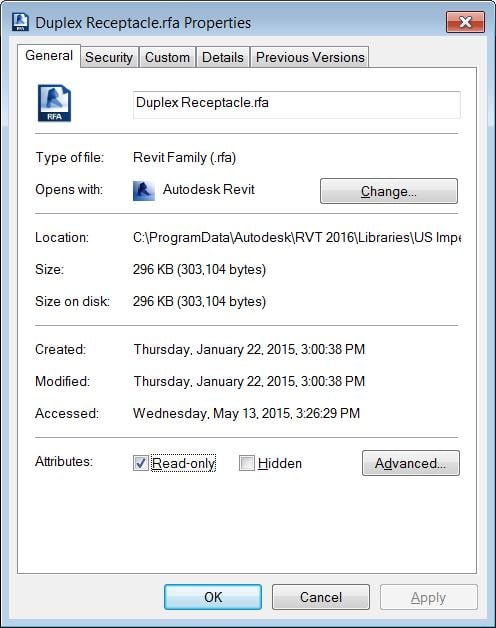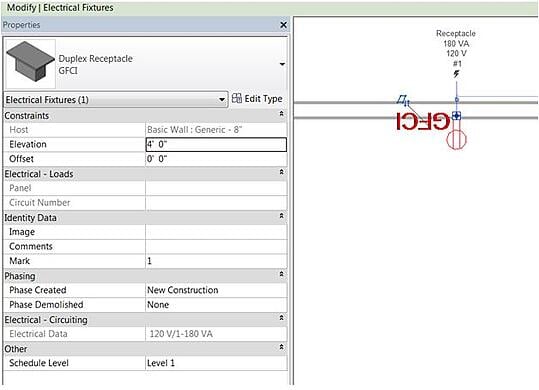 As with most electrical components the annotation is a separate family nested in the component family. To get to the annotation, first open the receptacle family followed by the annotation family.

Select the receptacle and click edit family.
Once the family is open, go to the project browser and open the view "ref. level" to get the annotation family to appear.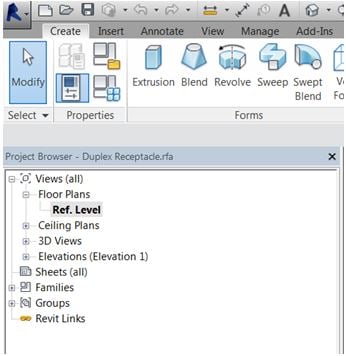 Once the annotation symbol is located, click on it and repeat the process of opening that family as well.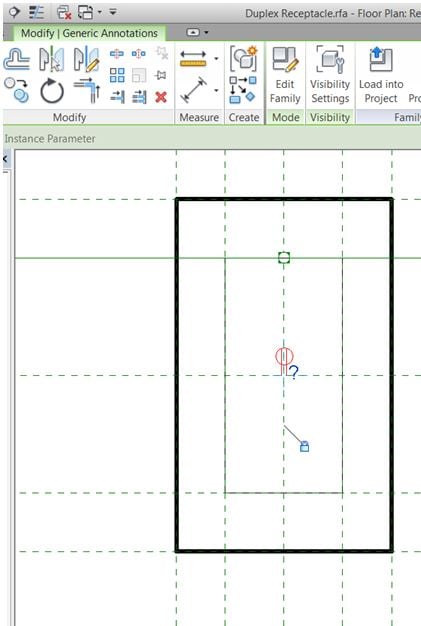 Once the generic annotation family is open, look at the Properties pallet and make sure that the boxes are checked for "rotate with component" and "keep text readable". If they were not originally checked, put checks in the boxes and load into project.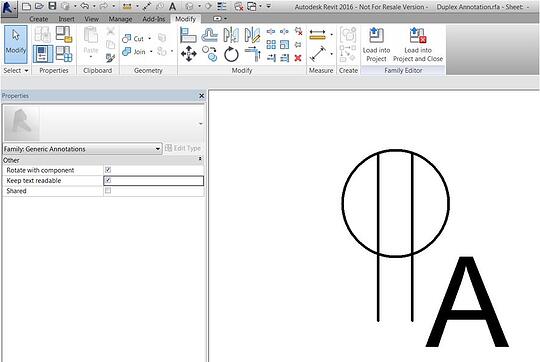 There are two choices of projects to reload the annotation, but only check the receptacle family.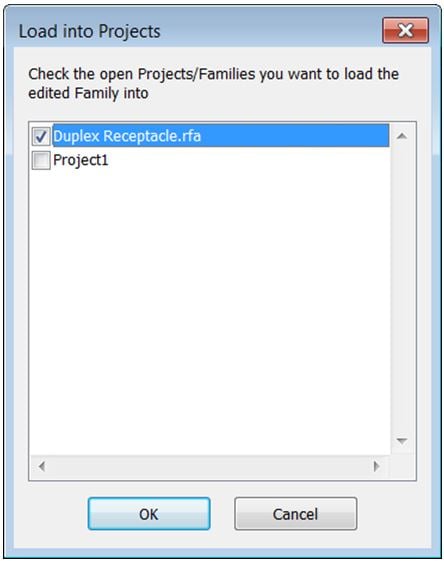 Then reload the receptacle family back into the project. Always choose to overwrite existing version and parameter values.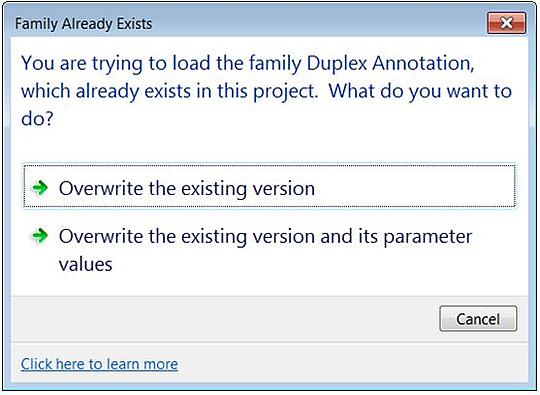 Do the same for the receptacle family into the project. Overwrite existing and parameter values again.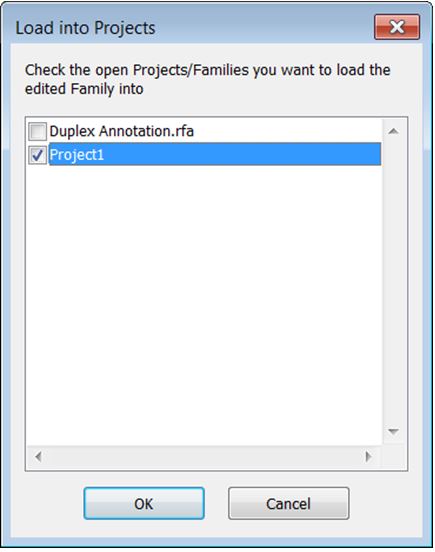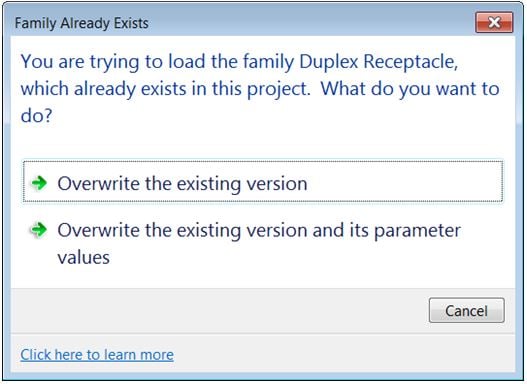 Now you will notice that the GFI annotation is upright and readable.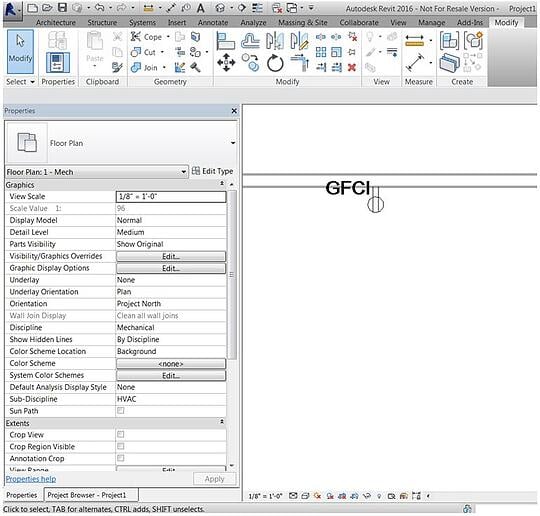 Submitted by Matt Johnson, AEC Solutions Engineer, Hagerman & Company, Inc.