If you need to learn a new skill in Autodesk® Inventor®, what do you do? My guess is you will go to YouTube and search for a video on that skill. Another option would be to sign up for a paid site. However, an underutilized tool that is right at your fingertips at no extra cost is Inventor's Tutorial Gallery. The Tutorial Gallery has videos and includes a step-by-step guide along with the files related to that video.
To access the Tutorial Gallery :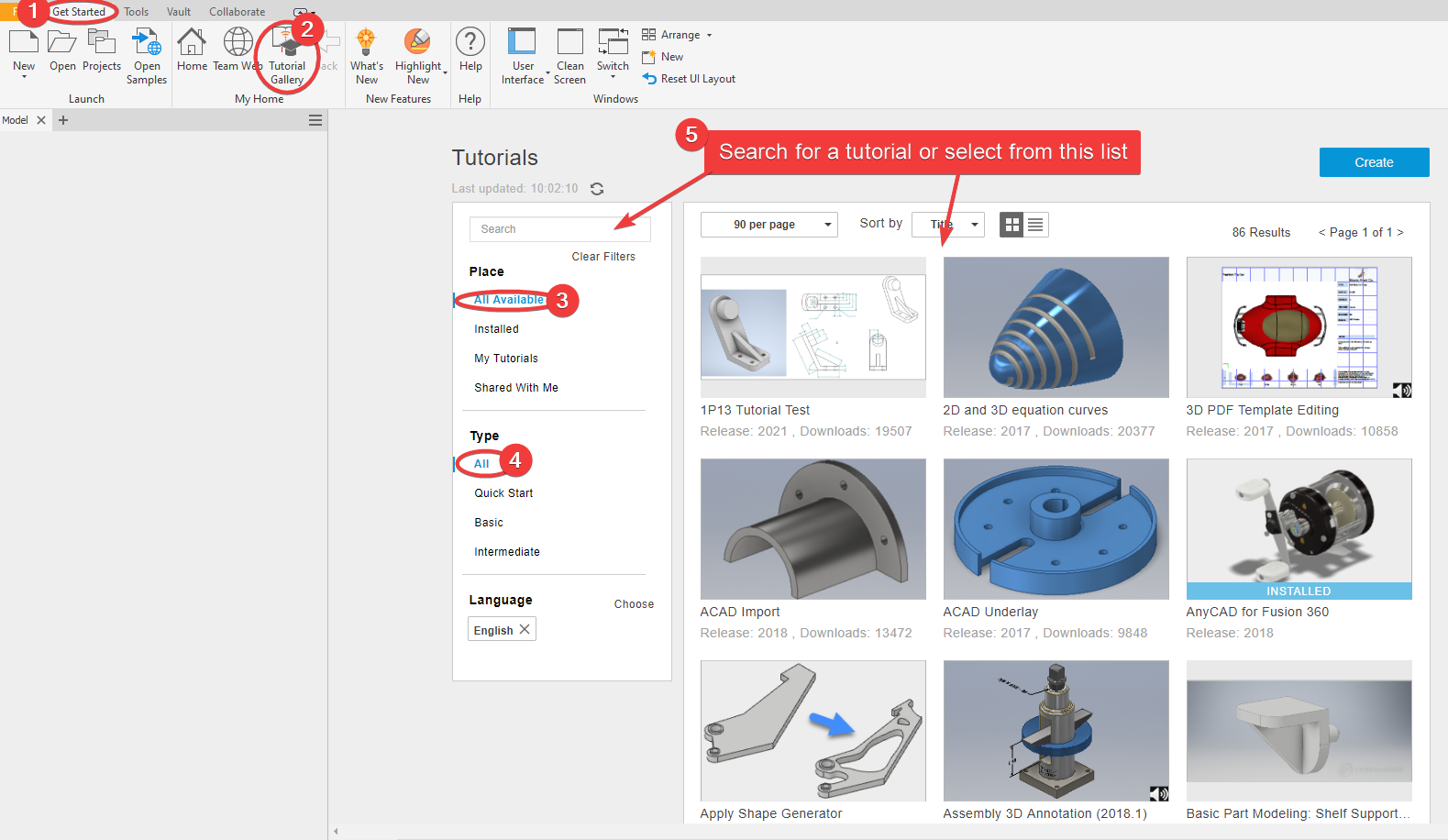 You can use the search box for a tutorial or scroll, browse and select the tutorial. I highly recommend using a wildcard "*" (without the quotes) before and after your search string. You can use additional filters like "Place" and "Type" to narrow your search. For this example, I selected the "Crash Cymbal" tutorial. After clicking on the tutorial, you will have to "Download Tutorial," then select "Play Tutorial." That will take you to the screenshot below. You can hover your mouse over the steps in the tutorial to see a helpful red arrow for the command related to that step. Next, start playing the video (select "Pop-out" to enlarge the video) and complete each task.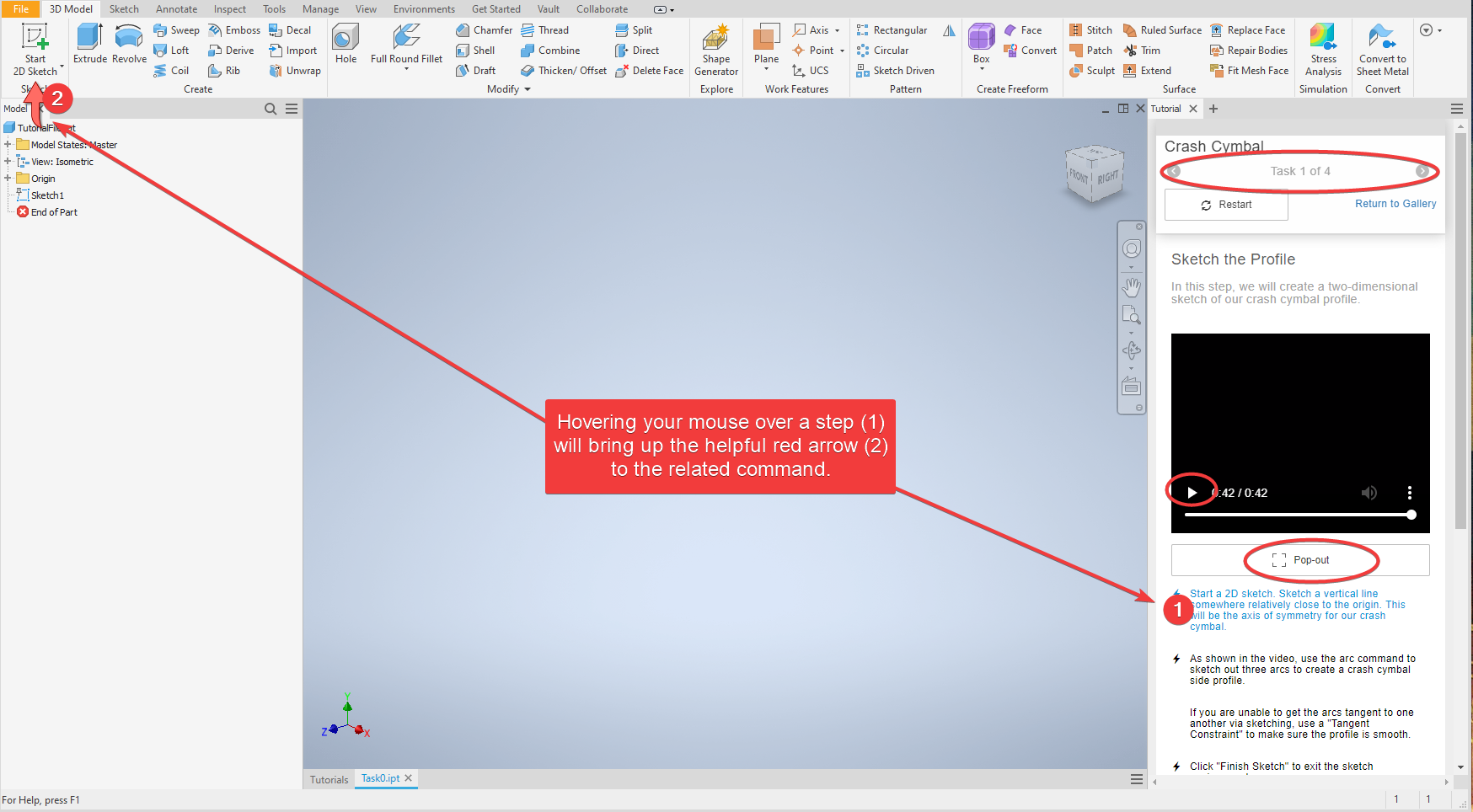 If you are a new user, use the search box for keywords like "sketch," "extrude," revolve." If you are an intermediate or advanced user, try searching for "ilogic," "frame," or "fea." Hopefully, after each tutorial, you will have gained a new skill for your day-to-day work.