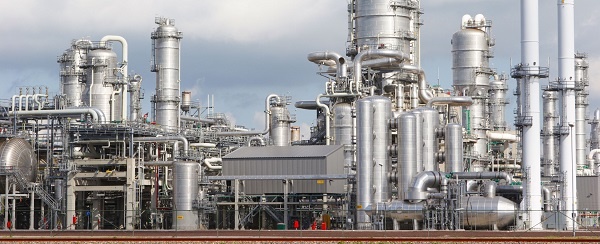 Does your company own and operate large facilities in industries such as automotive assembly, utilities, pipelines, chemicals, primary metals, food and beverage, oil and gas, pharmaceuticals, pulp and paper or other large manufacturing industries? If so, you have unique mission-critical needs for CAD, data management, operations and maintenance, and facility energy management. At Hagerman & Company, we have a tremendous amount of experience and have developed capabilities in these industries that we can share with your organization.
CAD Solutions for Plant Engineers and Designers:
At Hagerman & Company, we offer plant engineering software from Autodesk that provides our customers with the highest productivity for designing, modeling and reviewing 2D and 3D plant design and documentation. The design tools we sell, train, implement and support include AutoCAD, Plant 3D, P&ID, AutoCAD MEP, Revit and Navisworks along with Autodesk Simulation products and tools. These tools will allow you to:
Build truly "intelligent" plant models and drawings
Automatically capture data on plant equipment as you design and draw
Automate bills of material
Perform data validation on your designs
Utilize automated features for pipe routing and equipment and structural modeling
Create both orthographic drawings and piping isometrics automatically
Easily find and resolve any conflicts prior to the construction phase
Make it easier for O&M personnel to rapidly retrieve critical information on all equipment, nozzles, pipe lines, valves etc.
Get your design work done much more quickly with fewer errors!
Data Management Solutions for Plant Owner/Operators:
With over (20) years of experience in this area, we offer solutions from a variety of software developers including Autodesk, BlueCielo ECM Solutions and Synergis Software. We have a unique consultative approach and work with each customer to assist in determining which solution is best for their needs. Besides basic document management for all common types of files, our solutions can provide functionality in the five key areas critical to successful plant data management:
State of the art integration with the latest 2D and 3D CAD solutions
Support for engineering projects including separation of as-builts from project copies and support for overlapping or concurrent projects
Easy 24/7 search-view-print access to drawings and critical documents for operations and maintenance staffs
Integrated collaboration with outside engineering firms and contractors
Asset management and maintenance integration including linking maintenance/equipment records to associated drawings and documents
Facility Energy Management Services:
Many older facilities' HVAC systems are outdated and do not distribute air effectively. HVAC control is essential for occupant comfort, maintaining equipment and processes, regulatory compliance, and limiting the output of pollutants. Using advanced Computational Fluid Dynamics (CFD) studies,
Hagerman & Company can provide insight into existing and redesigned HVAC systems and produce the following results:
The generation of 3D virtual prototypes of current and proposed facilities along with their airflow patterns and thermal distributions
Full simulation and analysis of proposed HVAC system modifications prior to the purchase of expensive new equipment
Improved overall facility energy management
Reductions in energy consumption, scrap rates and output of pollutants
Reduced risk of EPA violations and fines
Annual energy savings of $50,000 to $100,000 per 1MM square feet
If any of the above capabilities sound like something that would benefit you and your organization, don't hesitate to contact us. We look forward to hearing from you!