Did you know that when you purchase Inventor® HSM, Inventor Professional is now included? That's a big deal since Inventor Professional includes Tube & Pipe, Cable & Wire Harness and of course Simulation or Inventor FEA. This is a very compelling reason to investigate the Inventor or SolidWorks HSM bundle.
Because HSM resides inside of Inventor, it also includes the Inventor AnyCAD function. This is a huge value if you are machining files that someone else has designed. You can link SolidWorks, Pro/Engineer, Catia, etc files that you receive from your clients, machine them using HSM, and if that file changes for any reason, you simply update your program and BINGO, you are done.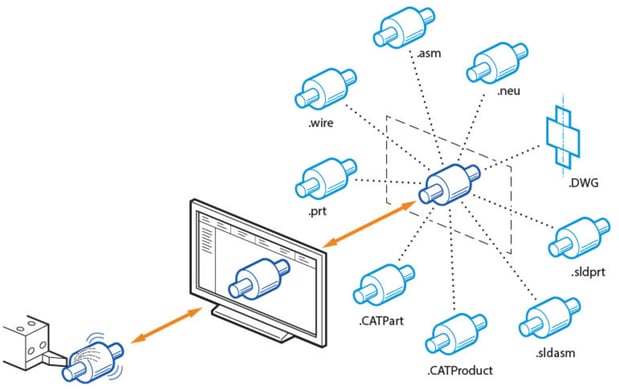 Do you find yourself constantly changing the same field(s) while working through a program? For example, you always want your Retract value to be .2 above the top of the part and for each operation you have to continually type in that .2 value. Did you know that in HSM you can set the default value for any field with a simple Right Mouse Click? When you are filling in an HSM field, type in the value that you want and if you would like for that value to become the default, simply Right Mouse Click and choose "Make Default".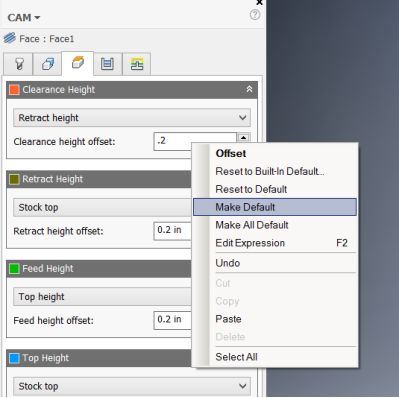 In addition, this same Right Mouse Button menu contains "Edit Expression" where you can view the calculation used, if any, for a particular field. The image below is showing you the Expression use for the Horizontal Lead-in Radius. This is a value or expression that you can change and also set as a default.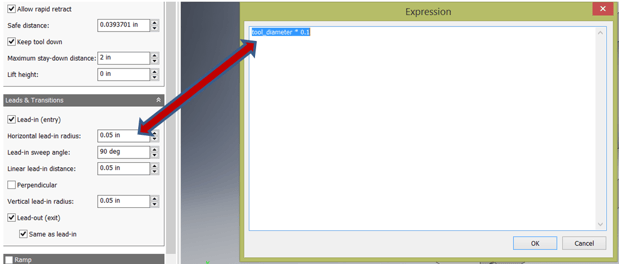 Did you know that Folders are a great end user tool to help organize your browser? With folders you can place multiple operations for grouping which can help for an easy re-order of multiple operations. Folders do not impact the operations or toolpaths created by the operations, they are simply an organization tool for the end user. Use them to organize, rough, semi and finish operations. I frequently use them for hole-making operations. In the screen shot below I placed all of my hole operations under a single folder. I have also used this to help me organized my tapped holes. If, for example, you have a series of ¼"-20 and 3/16"-32 holes in a part, I may use two folders, one for each of the needed operations to create those tapped holes.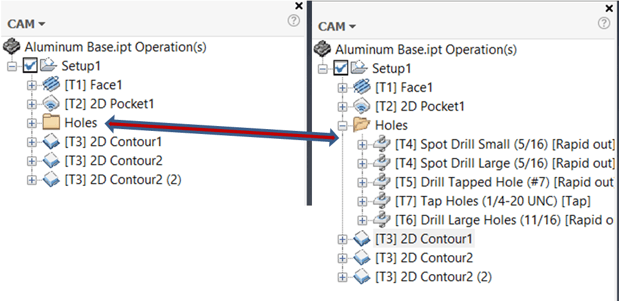 I hope you find these useful. For further information, please contact your local Hagerman sales representative. Let our experience demonstrate to you how Inventor HSM can benefit your business!