In the past, if a user didn't have Inventor installed and wanted to view Inventor files, Inventor view was the solution. But in 2020, Autodesk released a "new" viewer for Inventor file types (.ipt, .iam, .idw, .dwg, .ipn, .ide) called "Inventor Read-Only Mode". Non Inventor and non-cad users will have the ability to open and view Inventor files without needing a license.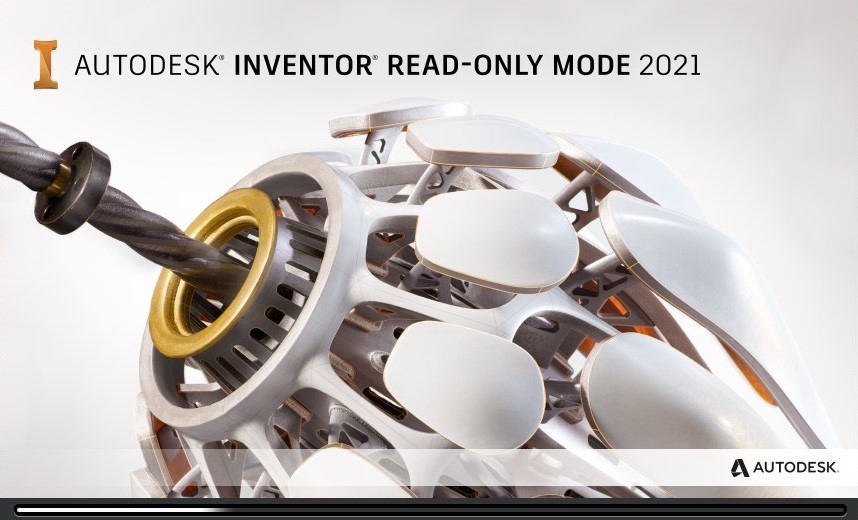 Download and Install
You will need to do three things to get Inventor (IRO) running:
Create an Autodesk account
Launch IRO and sign in to your Autodesk account
Alternatively, if your company already uses Inventor and has it downloaded, you can use that existing Inventor installer. But you will still need to create an Autodesk account. After the installation, you can use the full version of Inventor. The full version will expire after 30 days, but IRO will never expire. Once installed, you will see a shortcut in your start menu for IRO.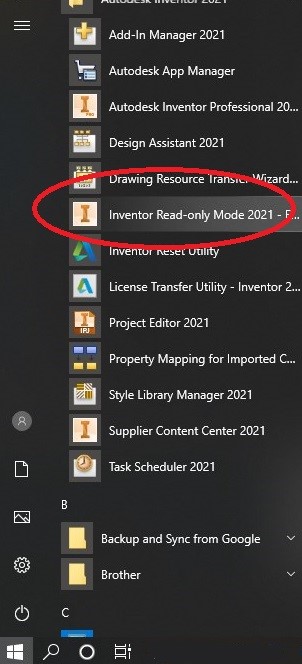 Inventor Read Only Part
As you might have already guessed, you will not be able to create new models or drawings, nor can you edit any existing files. In an Inventor part (ipt) file, you will have access to the Inventor browser, and some of the commands on the FILE, INSPECT, TOOLS, VIEW and GET STARTED tabs. You can MOVE, PAN, ROTATE, and ORBIT your model. The VIEW tab has a lot of functionality, like Visual Style options and Section Views. I'm sure some of you are wondering this….but the Vault add-in for Inventor will not work in IRO. Below are screenshots of the TABS in a part file:




Inventor Read Only Assembly
In an Inventor assembly (iam) file, TOOLS, VIEW and GET STARTED tabs are the same as a part file. But the ASSEMBLE tab is added and lets you view the BOM and load your model in Express Mode.

The INSPECT tab is also different.

You can't create new View Reps, Positional Reps, and Level of Detail, but existing ones will be available to view. Here is what the right-click menu on part looks like in the assembly browser:

It looks like you have full functionality when it comes to manipulating the view, like Visibility, Transparent and Isolate. Just don't expect to edit any constraints!
Inventor Read Only Drawings
The TOOLS, VIEW, and GET STARTED tabs are available with similar functionality as a part and assembly file. But due to the nature of an Inventor drawing (dwg, idw) there aren't many options available. Here is what the right-click menu looks like: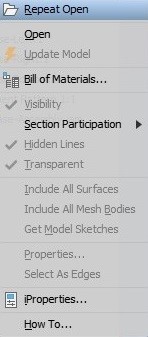 Surprisingly, and I'm not sure it benefits anyone's workflow, but when right-clicking on the PART LIST annotation, I was able to EXPORT it to an Excel file!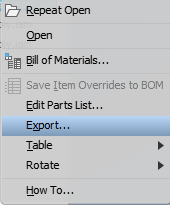 If Inventor View or other cad viewers aren't meeting your needs, Inventor Read Only could be your solution. One of the most significant drawbacks of Inventor View was not having the ability to measure. But with IRO, you have that ability and much more. One aspect I am disappointed in is that IRO only opens Inventor files. Inventor's full version opens many different file types, including Solidworks, Pro E, Catia, Step, etc. I'm not sure why they "turned it off." Hopefully, they will turn that functionality back on in future versions, then IRO can be used as a "universal" CAD viewer!