You've determined that a document management solution is necessary for your organization, but which product is a good fit for the way you do business? We can help you determine the suitable Meridian product suite that aligns with your needs and business processes.
A few of the questions we ask are:
How many users will be editors and contributors of documents?
How many users will be searching and viewing only?
What types of documents are you currently saving/working with, and how many?
Do you have a workflow (approval processes) currently, or would you like to?
What metadata (properties) about the documents are important to capture?
Would you like any integrations to other systems such as FAMIS 360, AssetWorks, Unifier, etc.?
Is there a need for external collaboration on documents?
Based on the answers provided to these questions and in consideration of your overall goals, we will recommend the most appropriate solution and a path to successful implementation and go live.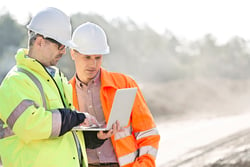 Meridian Cloud Business is a hosted SAAS solution. Designed to utilize industry best practices for data standards and workflow, this is a solution for smaller organizations that require minimal configuration changes. However, if your organization uses REVIT or other 3D software, this option does not support 3D drawing capabilities at this time. Start-up is quick and easy with automatic updates and improvements to reduce IT involvement and oversight.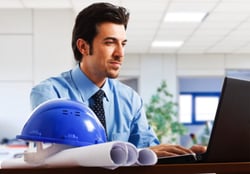 Meridian Server allows is a local, highly configurable solution for larger organizations or groups utilizing REVIT or other 3D software. This option can be on-premise or on a cloud server hosted through your organization. It allows for multiple integrations to and from other systems of record such as FAMIS 360, AssetWorks, Unifier, etc. By utilizing the Meridian Server option, your organization can create vaults for different departments or groups, each with specific metadata and workflow.
The Meridian Server solution can be further enhanced by adding our Hagerman IntelliModules.
IntelliWizards are a collection of tools to ensure data quality and business process adherence. These Wizards also include a user-friendly interface enabling the filtering of long lists such as projects, locations, and equipment by selecting metadata properties.
IntelliPort is the bulk import tool that performs metadata validation prior to documents being entered/loaded into the Meridian vault(s).
IntelliSync updates specific metadata properties across the vault when the information from the system of record changes.
By engaging with us to discuss your organization's document management needs, wants, and goals, we can provide the guidance and expertise to ensure a successful implementation.