This post expands on the AutoCAD Attribute Synchronization blog entry posted by Jeremy Clay on Oct 20, 2021.
Meridian users can benefit from automated metadata synchronization to and/or from documents managed by AutoCAD and several other applications, including Inventor and Revit. The list of supported applications is not limited to Autodesk products but also includes Microsoft Office, MicroStation, SOLIDWORKS, and IBM Lotus Notes.
The supported property sets within Inventor include Summary Information, Document Summary, Design Tracking Properties, User Defined Properties, Material, and Mass. For Revit, the supported property categories are Project Information, ViewSheet, and Titleblock. In both the AutoCAD and the Revit application links, further support is provided to allow Meridian to display multiple property values from multiple layouts or sheets, respectively, per drawing.
Complete details regarding the configuration of this powerful feature within Meridian are located in the Accruent Meridian Enterprise Configuration Guide. The feature can be enabled or disabled per Document Type, as described in the section highlighted below.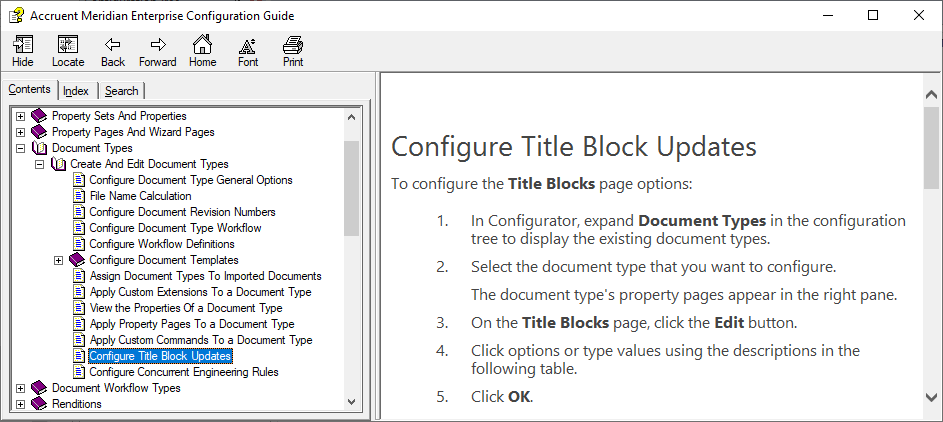 Specific property mapping details, per application, are described in the Application Links chapter, as shown highlighted below.