Starting with the 2018.1 release, Autodesk has included three new means of sharing Vault data outside the company firewall. All three methods use the Autodesk Cloud, are valuable, and have a place depending on the reasons you need to collaborate. Whether you need feedback on a design, need to deliver Vaulted documents at the end of a project, or need to work collaboratively on Vaulted documents, Vault now has a solution that can help.
Future articles will address sharing Vault data via Autodesk Drive and synchronizing Vault data with Fusion Team. This article will focus on the simplest of the three collaboration methods: Shared Views.
Shared Views
The first new method of sharing was introduced with the 2018.1 Update for Vault Workgroup and Vault Professional. That's right – if you're not updating your Vault software regularly, you should really investigate these mid-year updates. They're not just for bug fixes anymore.
Shared Views leverage the Autodesk Viewer and Autodesk cloud file storage to deliver a solution with a single purpose: to collaborate on a visual representation of your design while protecting the actual design files.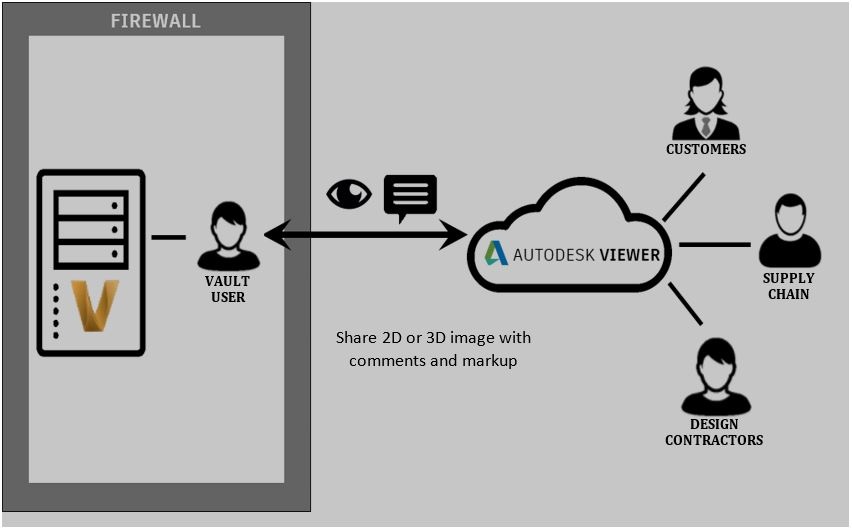 Publishing these views is straightforward; while logged into the Vault Workgroup or Vault Professional client with your Autodesk ID, find the model or drawing file you want to share, and choose Share View from the context menu.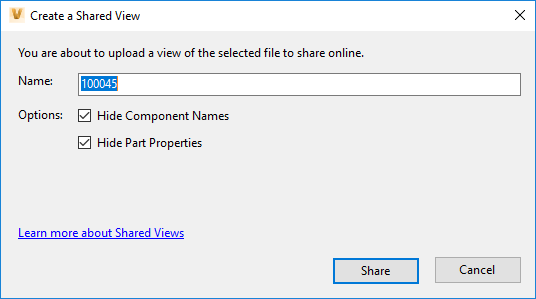 The 2019 version of Vault provides some additional functionality – you can choose to hide component names and/or part properties to better protect your intellectual property. The result is a view-only version of your model, available within minutes, that is stored on the Autodesk Cloud and ready for collaboration. It's important to note that these Shared Views automatically expire after 30 days, again to better protect your intellectual property.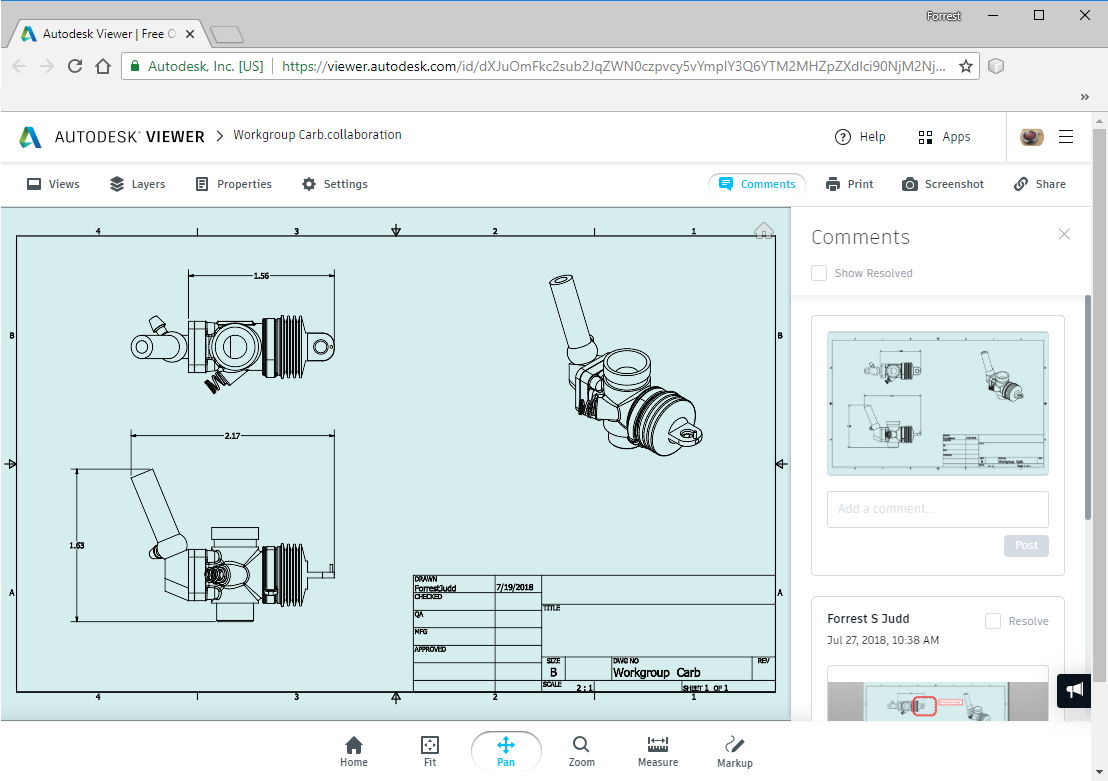 The link can be shared with and used by anyone, though it's best for collaborators to log in with an Autodesk account so that their comments and markups can be attributed to them. Logging in also allows for email notification when comments receive responses.
The best part about Shared Views, though is that you don't need to leave the Vault Interface to review and respond to comments. As of 2018.1, the Vault client includes a Shared Views pane that shows your shared views and allows you to respond to and resolve comments. It also allows you to extend the expiration date of the Shared View if necessary.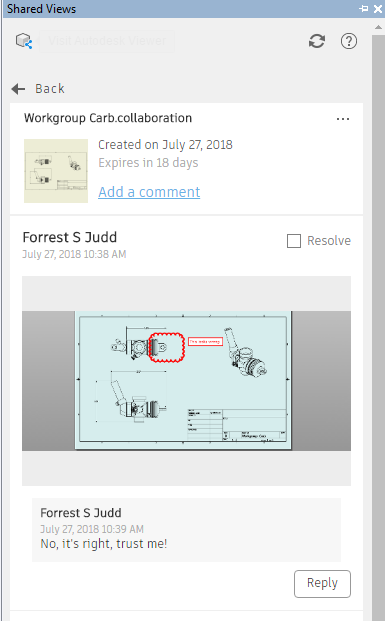 One thing to keep in mind is that Shared Views never share your actual CAD data, and what is shared is only accessible to those who have the link to the view – there is no public directory of Shared Views. If you do need to share native CAD data, Vault 2019 has you covered there too. We'll address those methods of collaboration in future articles.