IntelliWizards for Meridian were designed to make entering metadata more accurate and efficient. Included on the Wizard are two features that can save users a few clicks.
If you are entering one, or a few, document(s) with similar metadata to an existing document in Meridian:
Find and highlight the document with similar metadata via the Navigation View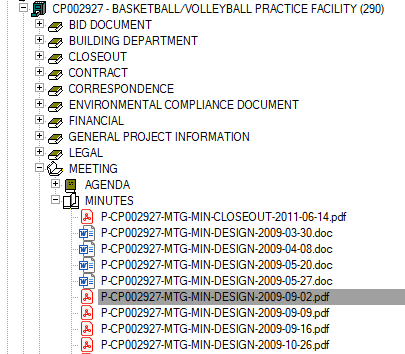 Drag and drop your new document and click the "Current Selection" button once the Wizard appears.

Clicking "Current Selection" will populate the Wizard with the SAME information as the highlighted document. Edit the properties as necessary for the new document and click "Finish."
You can save these as your default starting point if you enter documents that have the SAME metadata (most of the time).
Launch the Wizard by either dragging and dropping a new document or using the "New Document" menu. On the Wizard, fill in the fields you want to save as defaults. In this example, "Discipline" will be set to "Electrical."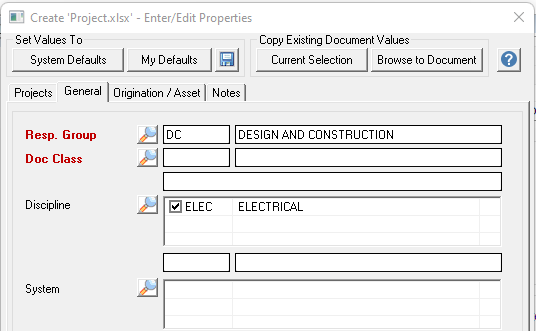 Once the data has been entered, click the "Save" icon.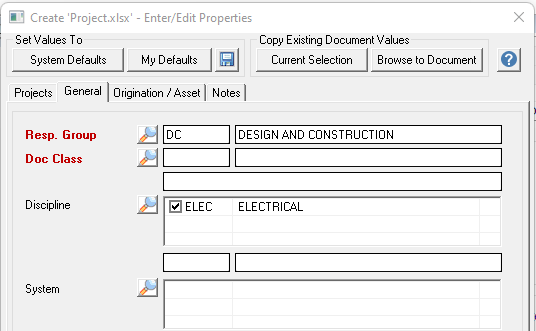 The next time you enter a document, the Wizard will launch (blank), and you can simply click the "My Defaults" button to populate the metadata.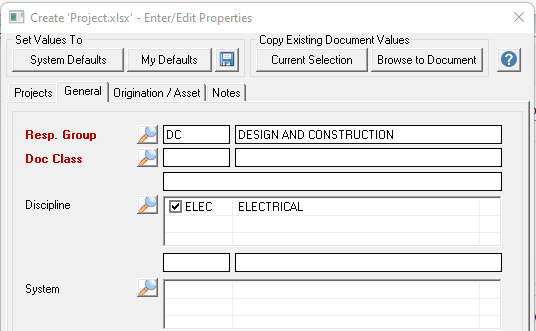 If you need to reset the wizard contents at any time, click the "System Defaults" button.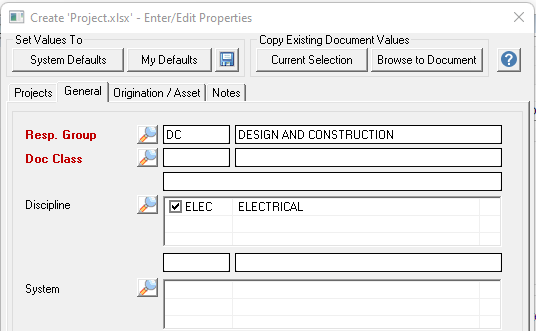 NOTE: This feature is saved per user (and per computer for an on-premise server installation), and there can only be one set of defaults saved at a time.