The "DataExtraction" command in AutoCAD is a Wizard that allows you to extract intelligent information out of your AutoCAD drawings. This command will produce an automatic table or Excel spreadsheet of text information captured from your drawing. It is useful for creating quick reports.
In this example, we will capture the door and window information from a building.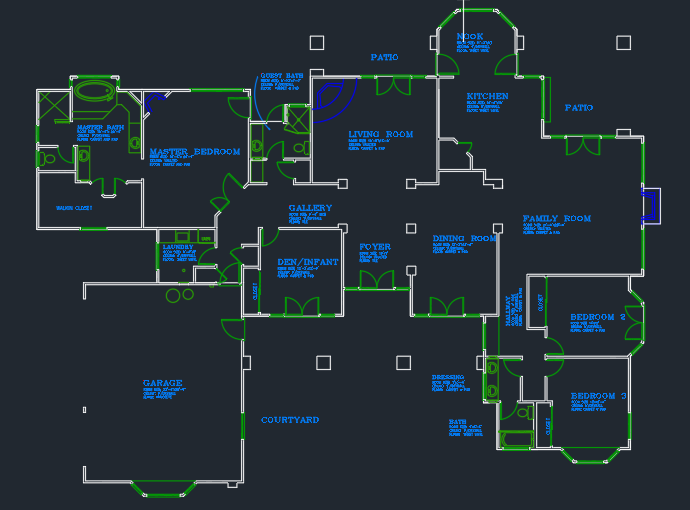 "Data Extraction" is located on the Insert Tab/Linking and Extraction Panel/Extract Data. It contains eight steps in a wizard format.
Step 1 is to create a new data extraction and store your favorite settings in a .dxe file. This command's stored settings are all the choices you make inside the wizard.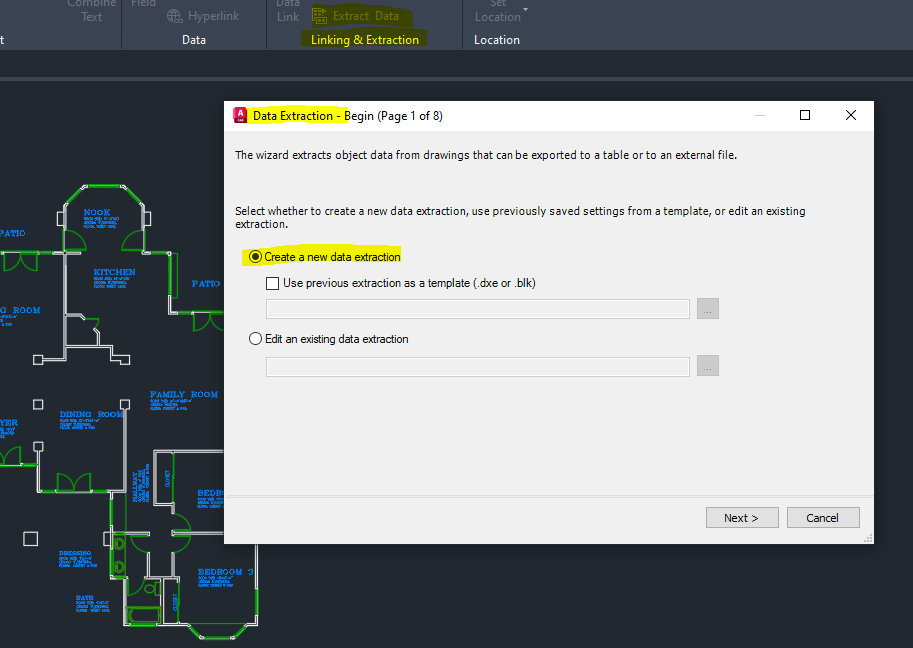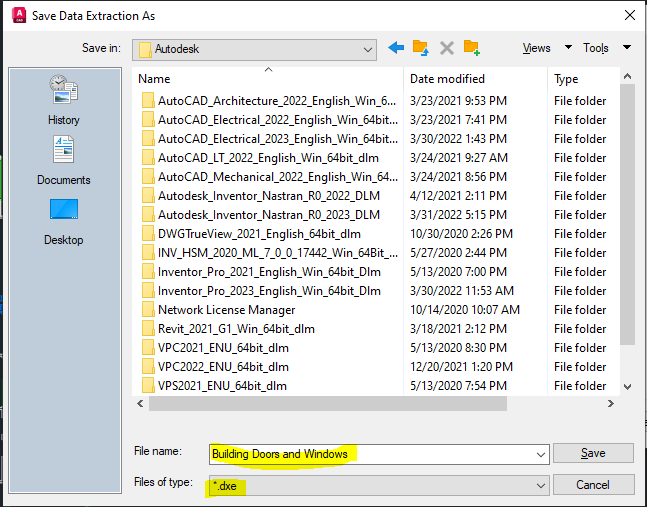 Step 2 is choosing the number of drawings you would like in the report. For this example, we will select the "Current Drawing."
Step 3 is to decide what type of objects you would like to capture. For this example, we will focus on the door and window blocks in the current drawing.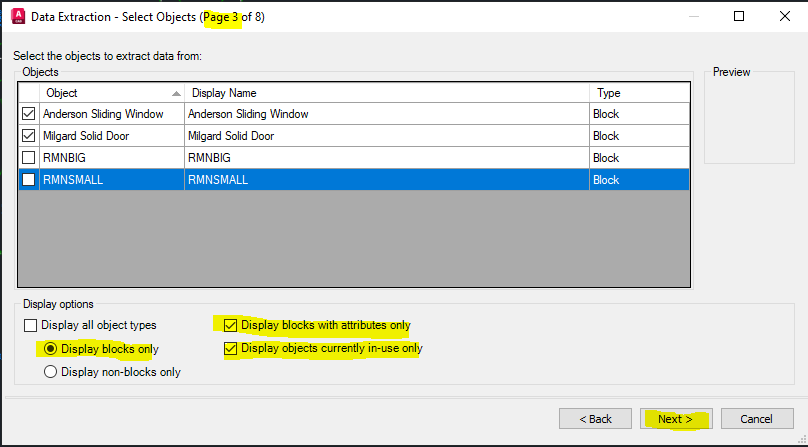 Step 4 is to decide which properties of the objects you would like to capture. For this example, we will capture the attributes of the doors and windows.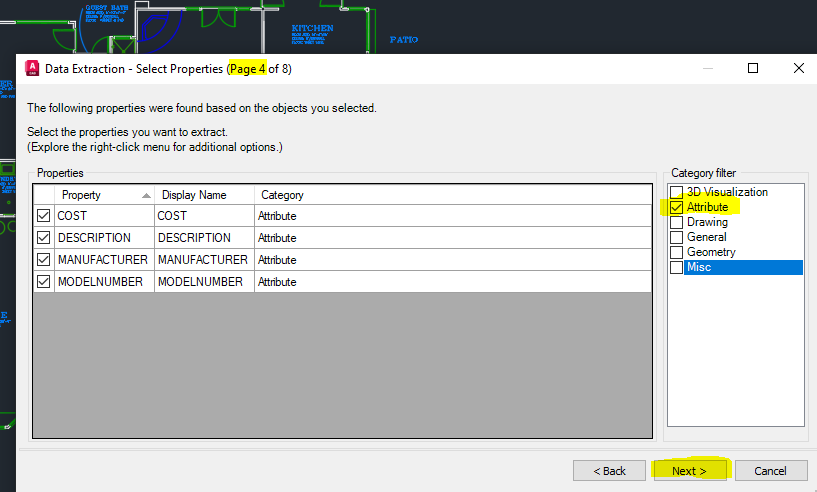 Step 5 produces a view of the table. You can reorder and sort the columns of the table.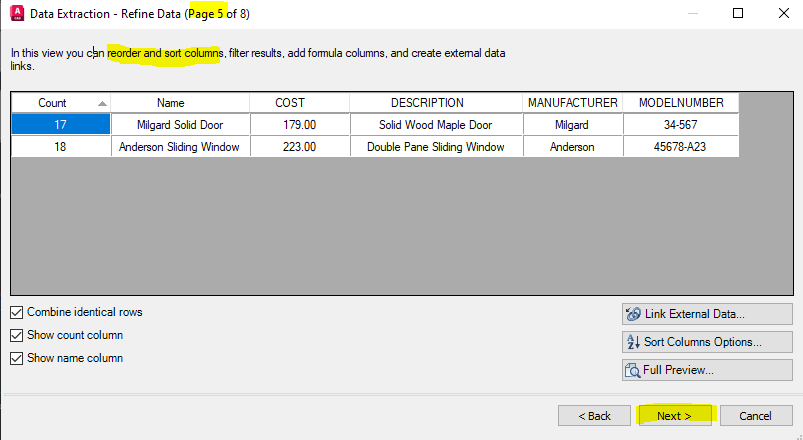 Step 6 is to decide on your output for the new table of information. For this example, we will choose to create an AutoCAD Table Object and produce an Excel spreadsheet.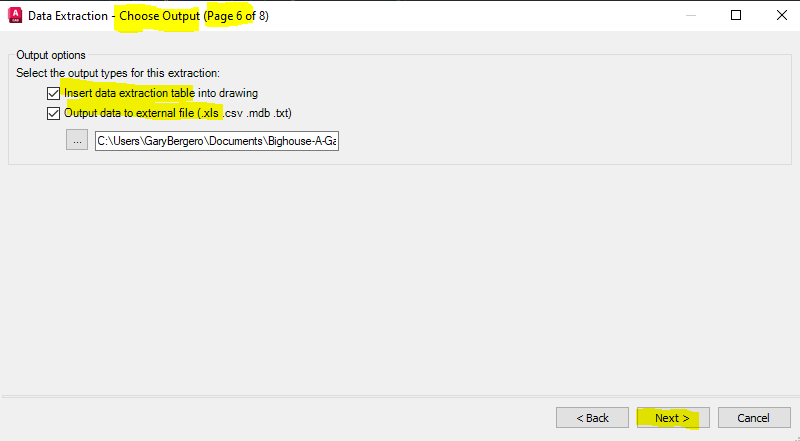 Step 7 is to format the Table Style for the new AutoCAD Table.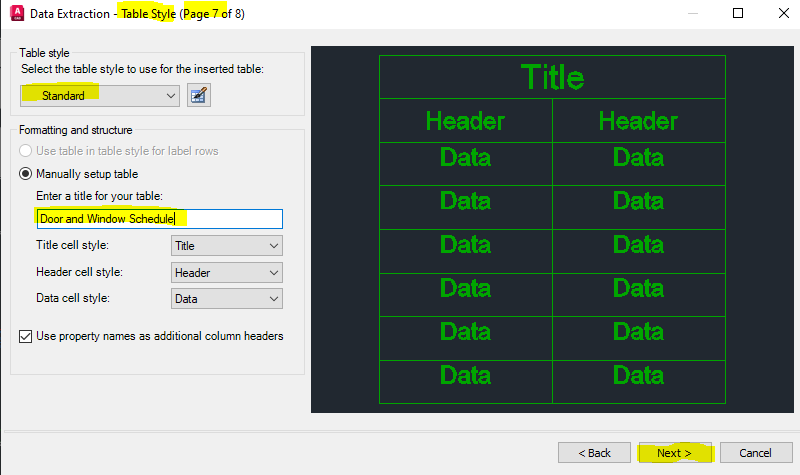 Step 8 is to choose "Finish" to complete the wizard.
Here is the result of this Data Extraction Wizard:

With the wizard, we have created an intelligent report inside AutoCAD that we can place on our drawings and an Excel spreadsheet that we share with our team.
I hope this article helps give you some ideas on the intelligence that you can pull out of your drawings.