Note: InfraWorks is updated periodically, not annually. These refer to the April 2019 release (v. 2020.0)
While there are several new features or enhancements within this latest update, we'll be focusing on the following:
Save back to ArcGIS
Extend schema transfer between features
Road grading cut/fill material
Spreadsheet-based edits of structures
Save Back To Arcgis
We can now make changes to GIS data that was imported from ArcGIS Online and Enterprise. Revisions made in your InfraWorks model can now be saved back to the ArcGIS Feature Service (before starting, make sure that you have toggled on Enable Editing).

For example, let's say you brought in sanitary sewer information (manholes and pipes) from ArcGIS, but some of the information has been updated. These changes, i.e. manhole/pipe locations, etc., can be edited within your InfraWorks model. After the revisions have been made, select the data source from ArcGIS Online and select save back to save these updates to ArcGIS. Switching to our ArcGIS Online map, simply refresh the browser and the new locations for your structures and pipes will be shown.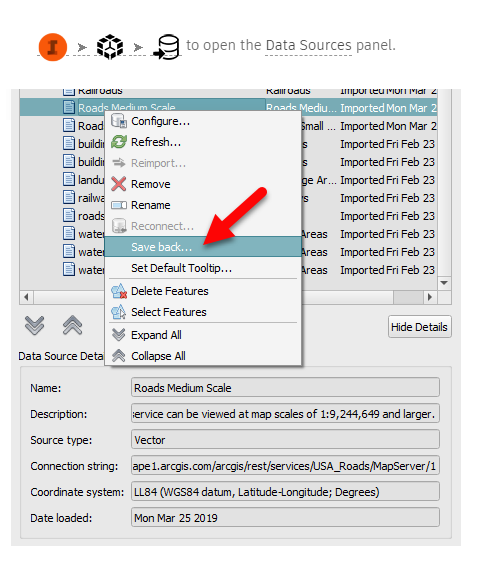 Extend Schema Transfer Between Features
This allows users to add additional properties to the elements that make up your model and can be applied to buildings, parcels, roadways to name a few. For example, custom data can be used to specify information for a building. Data can be whatever is requested, i.e. owner, address, date built, etc. There is no limit to the information that can be added to your elements.
Access is done through the Model Explorer: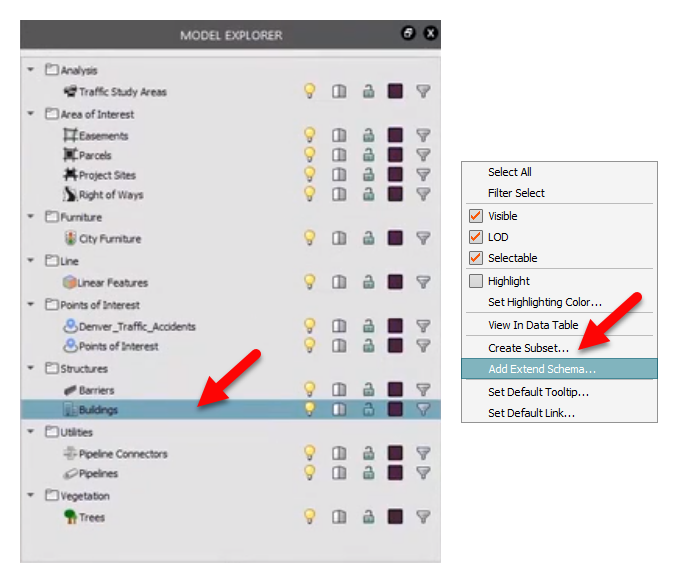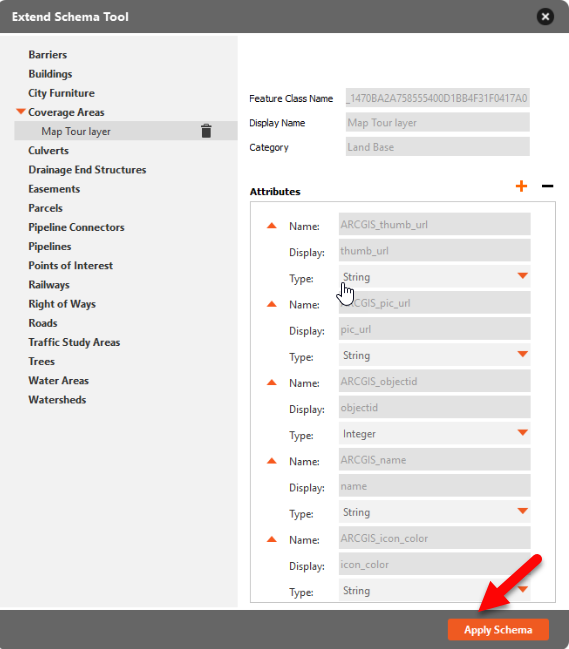 Road Grading Cut/Fill Material
Users can now control the cut and fill display within the model on concept roads. Select the material display in the grading option enables the user to specify either the color or material type. This will allow users/clients to better see impacted areas at the conceptual level, reducing the need to changes at the design level.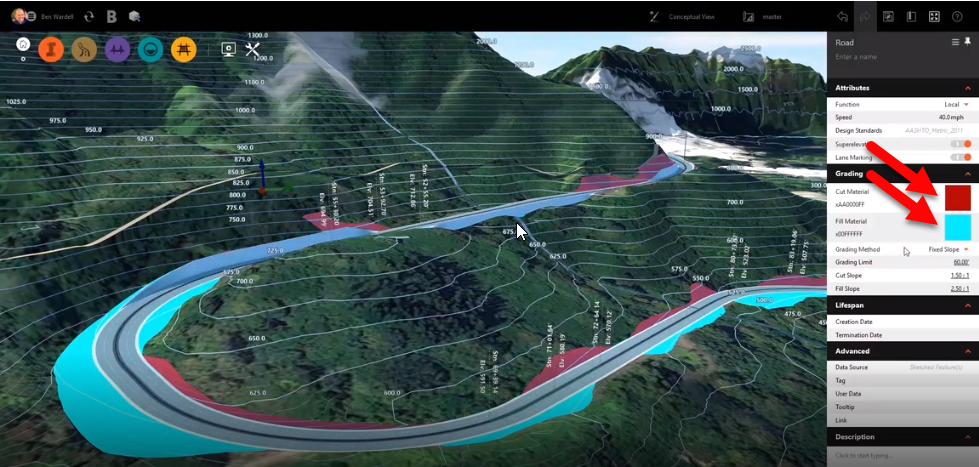 Spreadsheet Based Edits Of Structures
Make "batch" edits to bridges or tunnel information, modifying the structure's information in the spreadsheet, then updating the structure in your model.
The addition to making multiple revisions to structures will be particularly efficient by enabling the user working on large bridge or tunnel projects where changes in many structures may be necessary.