Autodesk Premium Building Design Suite and custom training facilitate design for Missouri community college.
PROJECT
Bates & Associates Architects wanted to pursue BIM modeling for a new higher education facility for Ozarks Technical Community College in Waynesville, Missouri. The team was looking to provide a new solution to standard delivery methods of construction documents with AutoCAD Architecture.
Bates & Associates Project Architect, Marin Pastar said, "Our standard project delivery tool was AutoCAD and we needed to obtain software and training for a new BIM modeling software solution."
CHALLENGE
Bates & Associates was new to Revit and the BIM process and was looking to provide a fully coordinated project with all disciplines. The Structural Consultant had previous Revit experience while the MEP consultant had little to no experience.
"With very limited exposure to BIM, we had to become experts in a very short timeframe in order to achieve the goals we set for the project," said Pastar. "Unlike many professional design firms that pursue limited BIM only to get by their owner's requirements, Bates is fully dedicated to exploring and utilizing all the benefits of the entire BIM process, and go beyond 3D modeling just for the purpose of producing 2D documents."
SOLUTION
Bates & Associates purchased Premium Building Design Suite for Revit Model integration and coordination. Custom Training was conducted by Hagerman & Company for Bates and their MEP consultants. Hagerman also provided Revit training to the owners of OTC.
"We understood that in order to deliver the superior product we envisioned, we had to make sure our entire design team understood the process and was properly trained to utilize the Revit software suite", Pastar said. "Even the best tools in the world are useless without the capable team to use them to their full potential."
There were three sessions of Revit training provided by Hagerman & Company - a combination of classroom training at Hagerman's offices and two rounds of custom training at the Bates office.
RESULTS and BENEFITS
Bates was able to produce a BIM model to the owner. The number of hours increased for the first project, but the bottom line was more efficiency in providing a coordinated set of documents.
With a reputation for exploring the full potential of every opportunity, Bates & Associates now offers full BIM services to all of their clients, using the OTC Waynesville Education Center as an example of their capabilities.
"There is a learning curve in every process, said Pastar. "We continue to explore the latest technologies and push the envelope in order to bring our clients the best service in the industry."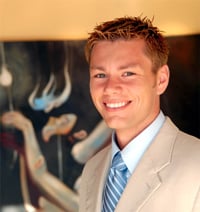 Marin Pastar. AIA, NCARB Director of BIM Technology Project Architect

"Even the best tools in the world are useless without a capable team to use them to their full potential."

Bates and Associates Architects is an award-winning design practice that has been at the forefront of quality design for over thirty years. Our recipe for success is founded on the quality of our client relationships, creative thinking, business acumen, and our pragmatic approach. We believe in the power of design to improve the experience of people and communities in the built environment. Our aim is to use our knowledge, expertise and creativity to build distinction in projects throughout the mid-west.