If you work with large projects in AutoCAD Electrical, you probably are aware that an edit to one drawing in your project may take a while to complete. AutoCAD Electrical will search the project looking for references to that particular edit. For example, if you edit a pushbutton on a schematic, AutoCAD Electrical will search the project for a panel that contains that pushbutton so that the panel can be updated to match the schematic. If you make many edits in one day's timeframe on a large project you will be waiting for Electrical to catch up with all of the references.
I suggest using "Project Task List" during your edit and put the updating on hold until you are ready for Electrical to perform all the updates to the project. To do this, choose "Task" in response to the Update other drawings prompt.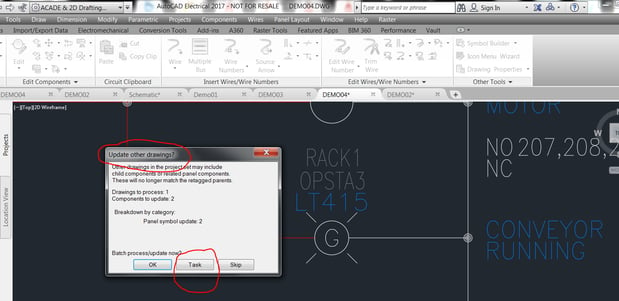 Now, you can continue your daily work and update the entire project at the end of the day.
After your many edits for the day, go over to the Project Manager. There is an icon called "Project Task List".

Choose "Project Task List" and let Electrical complete all of the reference updating for the day.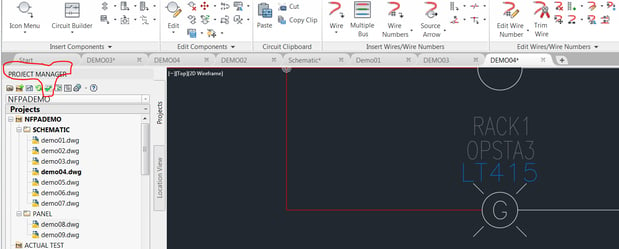 For more information, visit our AutoCAD Electrical page or click the button below to have someone contact you.