The Vault Thin Client provides read-only access for viewing and sharing Vault data in a web browser. The search options have been updated in the 2023.2 Update. Both Basic and Advanced searching options ARE BACK.
The default "Search" box performs a search on the currently selected folder inside the Vault Thin Client interface.

A simple (Basic) search of '123' looks in all properties and returns eight results in the selected "Files" folder and varying subfolders, as seen in the example below.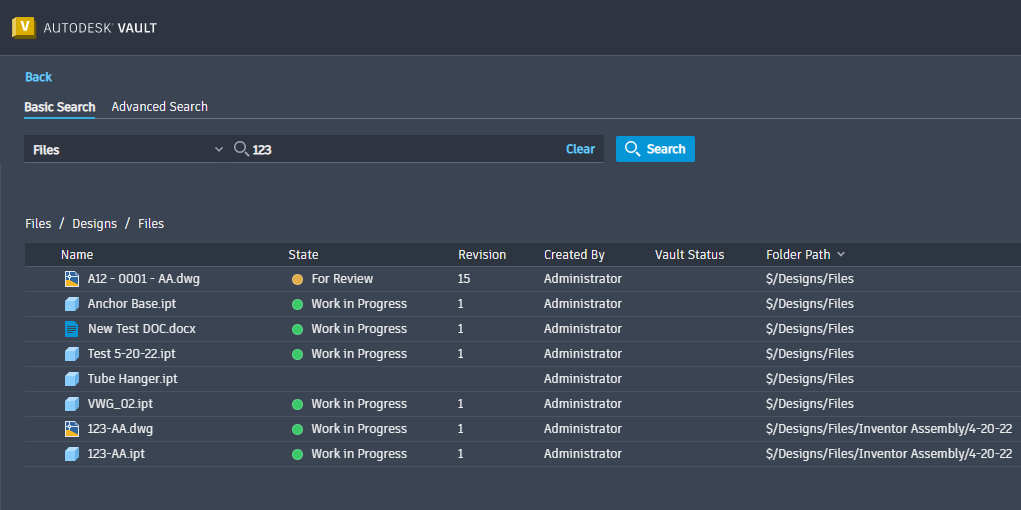 By selecting "Advanced Search," you can toggle to the advanced searching options. Advanced Searching is available for Files, Items, and Change Orders. Or you can choose "Any" to search through all three options. You can also select to find the latest version available only.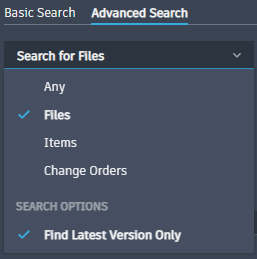 I am searching for files containing the characters '123' in the example below. Note there is no folder selected, so the entire Vault is being used for the search.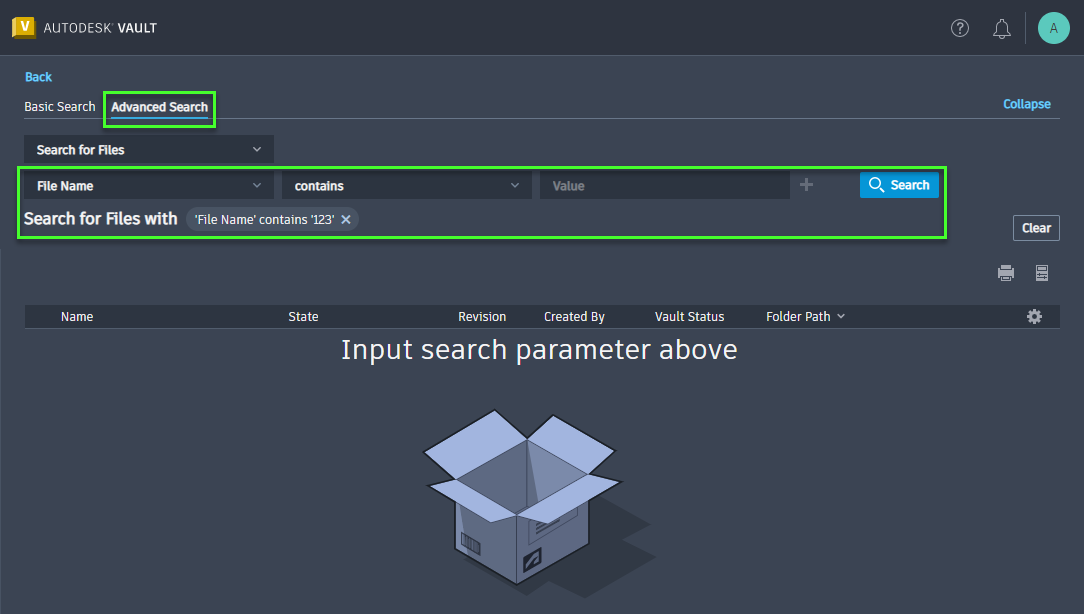 Returned Results: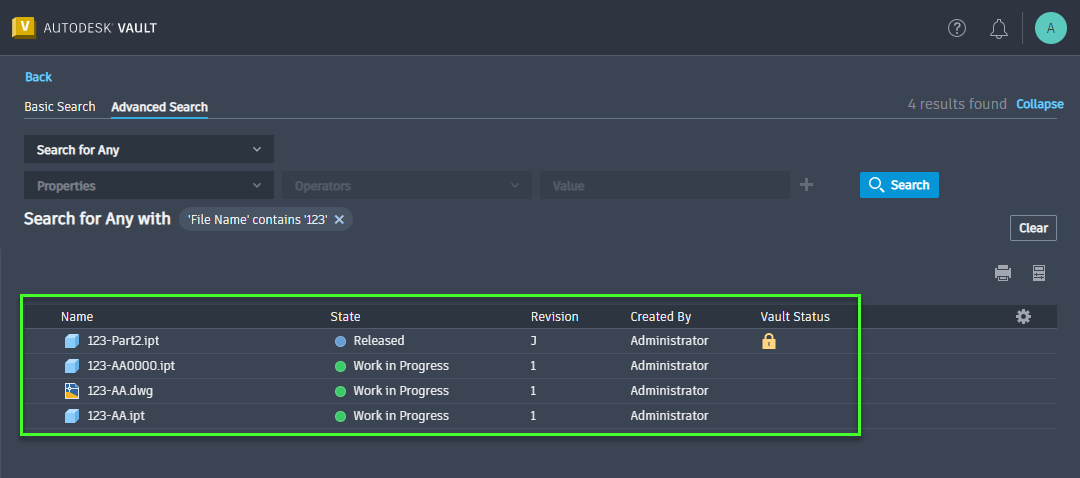 Use the Advanced Search option to create complex search queries with multiple search criteria as needed.

To save this search for reuse later, simply save the page as a bookmark to quickly rerun the search at another time, which can be helpful for complex queries you intend to use repeatedly.
We hope you enjoy the enhancements to the searching options available inside the Autodesk Vault Thin Client with the 2023.2 Update applied.