Through many implementations and upgrades of Accruent and Autodesk applications, we've learned that standardization is the key to drastically increasing the effectiveness and efficiency of the business application.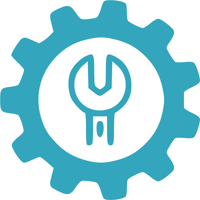 Avoid Customization: While it can help accomplish very specific or unique tasks creating customizations within your software, it comes with a price. Any customization adds time, cost, and complexity for the current implementation and EVERY implementation in the life of the software. Weigh the risk vs. reward before agreeing to develop any customized solution within an application.
Promote Standardization: Standardization is accomplished by harmonizing the processes and functionalities of an application. The practice of standardizing can be valuable when the user is working within multiple sites or areas of a business. Some significant areas to promote standardization are:
Document templates: All users start with the same base document format (title blocks).
Processes & Procedures: Ensures that a task is completed the same way each time within a business application.
Symbology: A standard set of symbols is used throughout a business with a defined meaning behind each symbol or block (Lead Sheet).
Terminologies: Define standard terms or abbreviations to be used throughout a business.
Encourage users to be involved in developing and sharing best practices throughout your company. Knowledge share is key to maximize efficiencies throughout an organization, but a crucial part of the process is often missed. Document the processes and implement the standard practice throughout a business, and it will promote continuous improvement.