When performing conjugate heat transfer simulations with CFD software, it is important to understand upfront, what kind of convection the application may be subjected to. The convection type may influence the creation of the fluid domain, selection of boundary conditions and solver settings to optimize accuracy and minimize run time.
There are 3 types of convection, as follows:
Natural (buoyancy)

A sealed electronics box with heat sinks, but no internal fans.

Forced

Automobile radiator when car is in motion.

Mixed

Combination of forced and natural; office space with a computer tower and a ceiling fan.
Natural convection relies upon local density changes from temperature differentials to move fluid. Forced convection is typical of faster velocity fluids from momentum sources such as pumps or fans. Mixed convection is combination of both natural and forced convection.
The following decision tree provides a visual aid in determining the type of convection.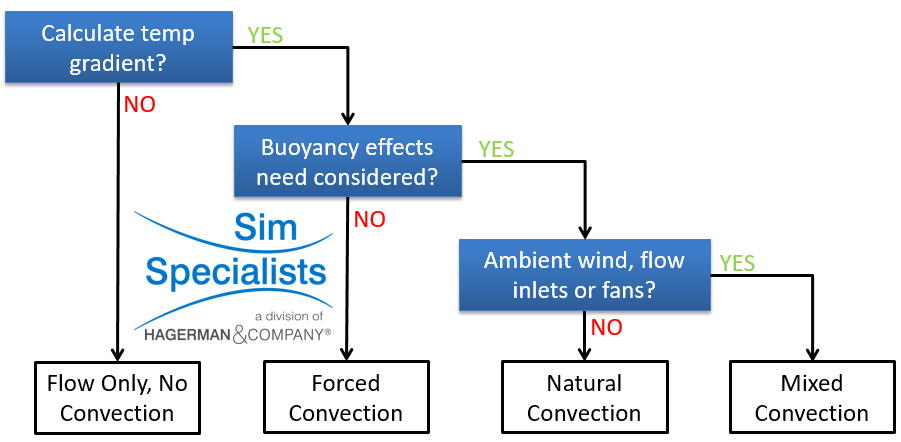 As experienced CFD consultants, we can quickly evaluate your application and the nature of its environment to determine what convection will dominate. To learn more about the CFD services we provide, please review the concise video here or feel free to contact us to discuss your simulation needs.