The Challenge:
Benda Conveyor Solutions is a manufacturer of high-quality integrated production line systems, headquartered in Tinley Park, IL. The Benda engineering department relies on custom iLogic code to automate some of their Inventor® operations. One feature of the company's iLogic code required an employee to manually select "enter" after each part generation. With one assembly potentially containing over a hundred sheet metal parts, this minor annoyance added up to a significant time-management issue.
Project Goals:
After some creative attempts at solving the problem, the Benda team called upon Hagerman & Company to help update and revise the iLogic code. Benda engineers also needed help addressing some error messages popping up since the upgrade to Inventor 2023.
Solutions:
Hagerman & Company consultants were able to make changes to the code, removing unnecessary function and allowing for a more efficient workflow.
Business Outcomes:
Streamlining the process has allowed Benda Conveyor Solutions to increase efficiency and take on more projects, boosting profitability.
Conclusion:
Through their relationship with Hagerman and Autodesk, the engineers at Benda were able to update and solidify the iLogic code and make other needed improvements to the workflow.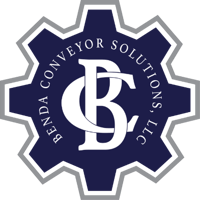 "It was a pleasure working with the Hagerman team. We have more projects in the pipeline as we are doing more with less to increase the efficiency and profitability of our engineering department." - Al Popovich, Senior Mechanical Design Engineer