This trick is an oldie but still a goodie. If you are having some delays with your Autodesk drawings loading up over the network, you can help relieve some of that overhead by disabling the check for digital signatures on those files.
The easiest way is to right-click a drawing file or your Autodesk launch application icon. Choose "Enable/Disable Digital Signature Icons on the resulting context menu."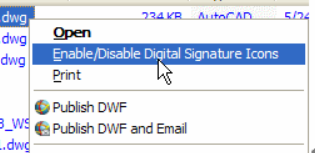 When the box appears, uncheck the box to disable the check for Digital Signatures. Then click OK. You will need to log off or reboot to put this into effect.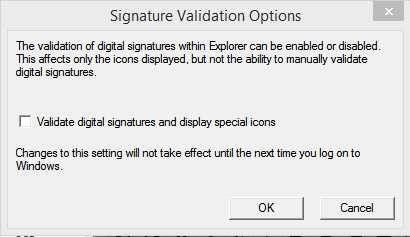 When you log back in and try to open a drawing file over the network, it should open faster. Of course, we always recommend that you work on drawing files locally for the best performance. If network collaboration and version control are important to you and you are not already using Autodesk Vault, then call your Hagerman salesperson today!