Autodesk Fusion 360® is a comprehensive 3D design software that provides an all-in-one solution for product development. Over the years, it has become increasingly popular among engineers, product designers, and makers for its powerful features and intuitive user interface.
With the recent releases and new updates (and there are many), Autodesk Fusion 360 has once again raised the bar for 3D design software. In this article, we will look at ten enhancements released within the last eight months to make Autodesk Fusion 360 more powerful and efficient.
Raising the Bar with 10 Customer-Requested Enhancements:
Improved Modeling Performance
One of the most noticeable enhancements since last summer is performance. The software now loads and processes large models much faster, allowing users to work more efficiently and effectively. This improved performance makes it easier to handle complex models and tackle challenging design projects.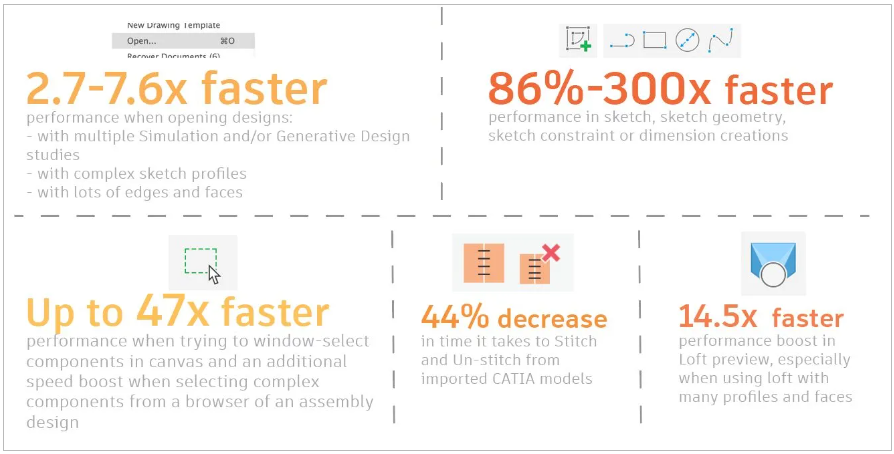 Uploads to the Cloud can be Canceled.
We have all experienced Internet hiccups, usually happening at the worst time. Have you ever experienced an upload that may have gotten stuck? An option is now built into the UI that detects if the upload/save has timed out and will allow you to cancel the 'stuck' uploads. Once canceled, the files can then be uploaded or saved again.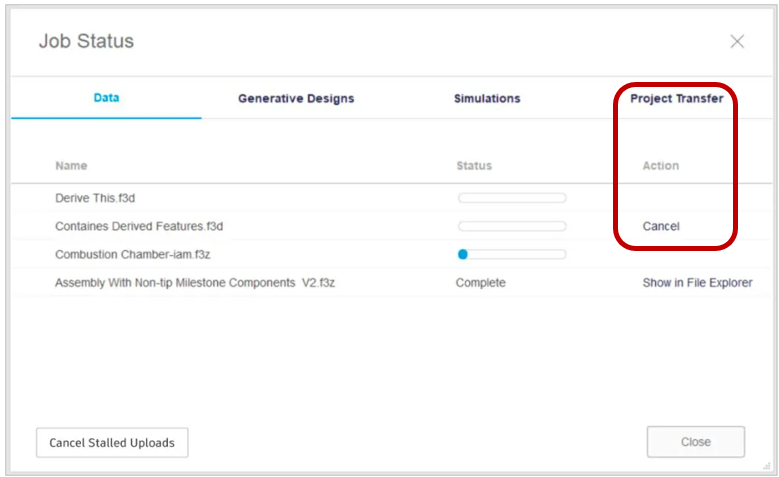 Duplicate Drawing Sheets
Within the drawing workspace, you can create duplicates of existing sheets. This feature works just like "Duplicate Slide" in PowerPoint. Simply right-click on the sheet bar to duplicate the sheet, and all drawing elements will be copied alongside all references making the new copy independent of the original.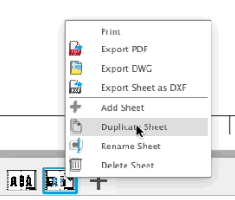 Export a Flat DXF
Before, when you exported a DXF from the Drawings environment, the export files contained some Z-axis geometry, which made it difficult to work. Now when you export a drawing as DXF, Autodesk has ensured that the DXF is completely flattened.
Enhanced User Interface
The Autodesk Fusion 360 user interface has also been updated to provide a more intuitive and streamlined experience. The updated interface now includes a more modern design and improved navigation, making it easier for users to find the necessary tools and get work done more quickly. For example, expanded modeling tools are now available directly in Assembly Contexts.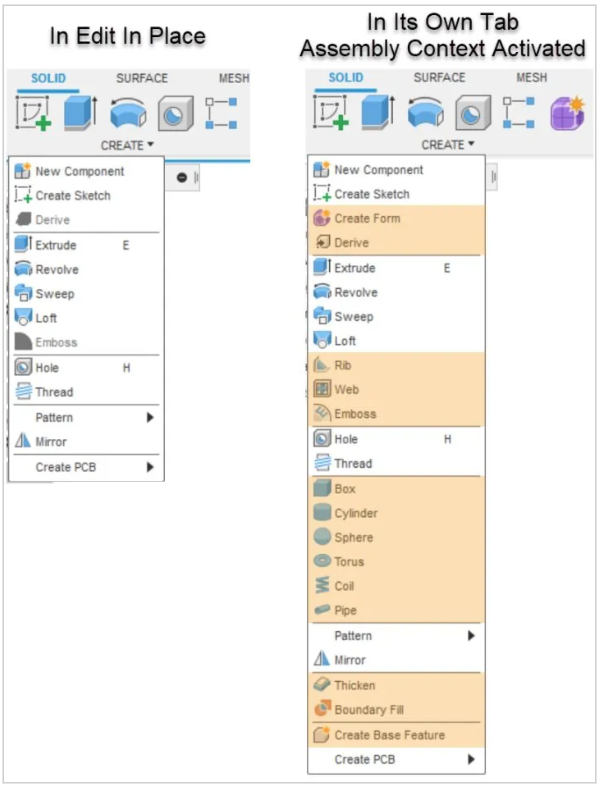 Sheet Metal is Here
Fusion 360 can create Sheet Metal parts, and the capabilities are outstanding. Creating Sheet Metal parts with the Flange and Bend tools expands to creating lofted flanges by selecting the Lofted Type within the Flange command dialog. You can also pick the orientation, Brake Form vs. Die Form, Facet Control options such as Chord Tolerance, Facet Angle, Facet Distance, Face Number, and specify the Sheet Metal Rule that applies to your part. Creating a lofted flange should enable you to explore more complex sheet metal possibilities and easily turn them into a flat pattern. (Weldments...not yet)
Machining Time
Machining Time is back! Autodesk has reinstated the Machining Time command with the following improvements:
Machining time now uses multi-threading
Machining time is displayed in the browser for containers
The NC Program UI includes a "Machining time" right-click-menu
Machining time command is found under the Actions section toolbar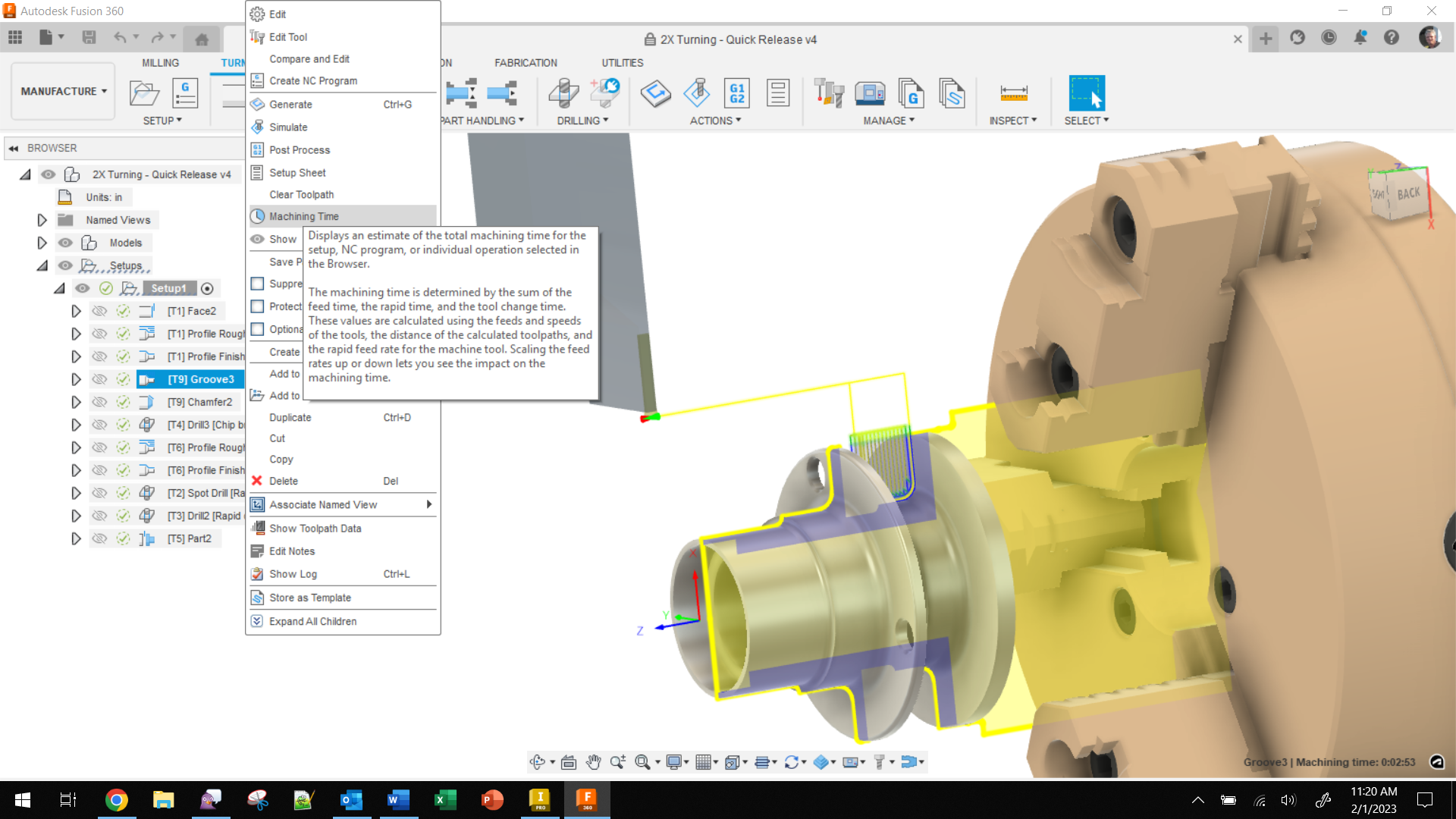 Cusp-height control
Stepover and stepdown can now be automatically derived from a user-defined cusp height (or vice versa). This option works for most 3D finishing strategies and helps you achieve your desired surface finish. No more taking a stab at your "Stepover" parameter to achieve the surface finish that you are after. Simply define your Cusp height wishes and let the software do the work in determining the proper stepover amount presenting a more uniform surface finish.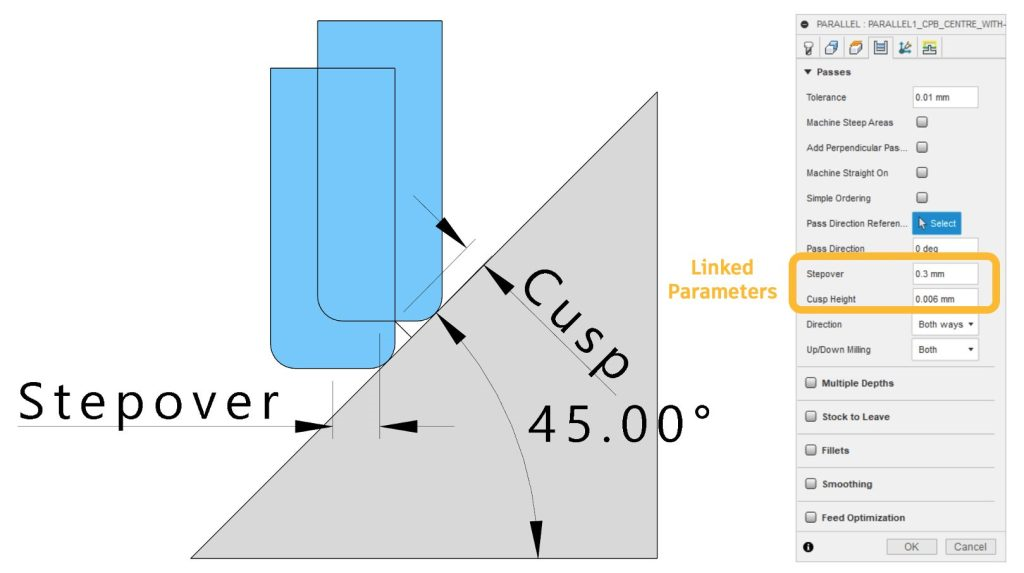 Section View & Spindle Direction during Simulation
Machine Simulation has been improved to provide more visual feedback for the user. While in Simulation, you can add section views and turn on and off the display of the spindle direction. This capability means you can section up the view without leaving simulation mode and losing the computed stock.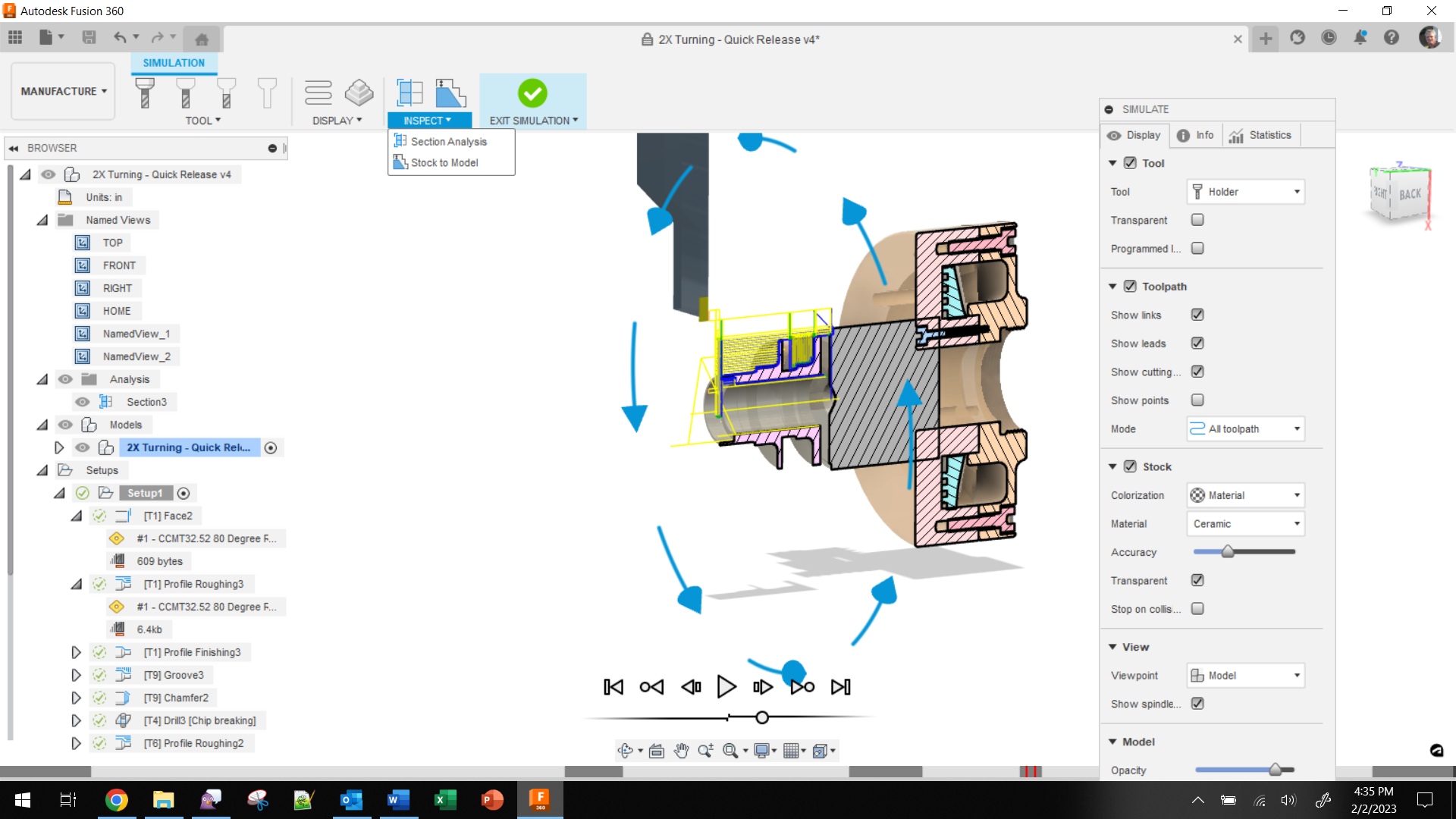 Improved Extension Manager
The Extension Manager has a new and much more helpful look. This new look makes it easier for you to explore the Fusion 360 Extensions. Fusion 360 Extensions will take your Fusion experience and workflows to the next level, and the new Extension Manager is the all-in-one place to do more than you ever could before. The Extensions trial period has also been increased to 14 days, so you can spend more time exploring each extension and expanding your software capabilities. Click on the extension icon on the tab bar to your far right to experience the new look.
The team at Hagerman & Company is always ready to help you evaluate how Fusion 360 Extensions would benefit you. If you decide to proceed, we provide training and support to quickly get you up and running.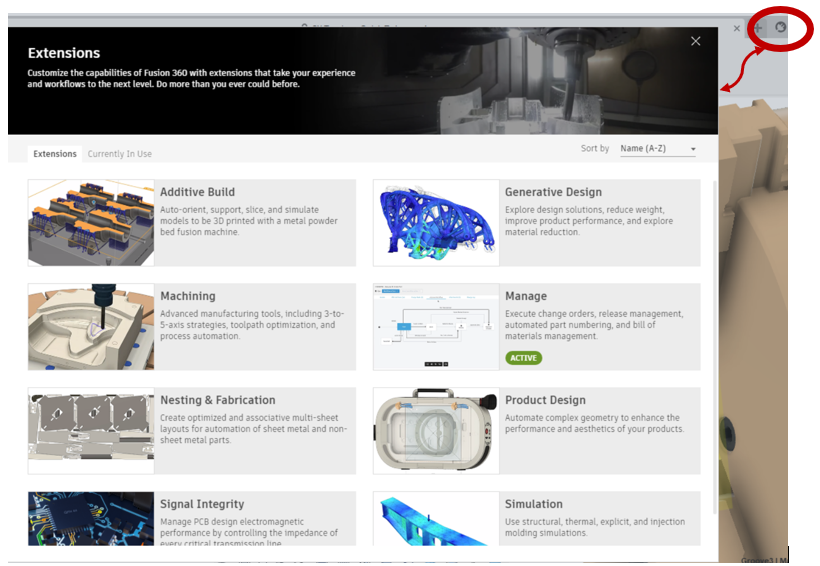 Hagerman & Company specializes in providing trustworthy advice, implementation, training, and support for the technology required to meet your design, manufacturing, and data management needs.