If you are an Autodesk® Inventor® user, you have an authoring tool, cad translator, and a viewer all in one. As a viewer, Inventor can open (and translate) many different file types. What if you are a non-CAD user and don't have access to Inventor? What viewer do you use? I'm guessing you are using TrueView, Inventor View, or Inventor Read-Only, which are pretty good for viewing AutoCAD® and Inventor files. However, they do require upkeep. You need to download and install the new version (almost) annually. Plus, there are many other file types that TrueView and Inventor View cannot display.
There is an alternative. Many people don't know that Autodesk has a free online cloud CAD viewer. If you go to https://viewer.autodesk.com/ you will have access to a CAD viewer that can display the following file types: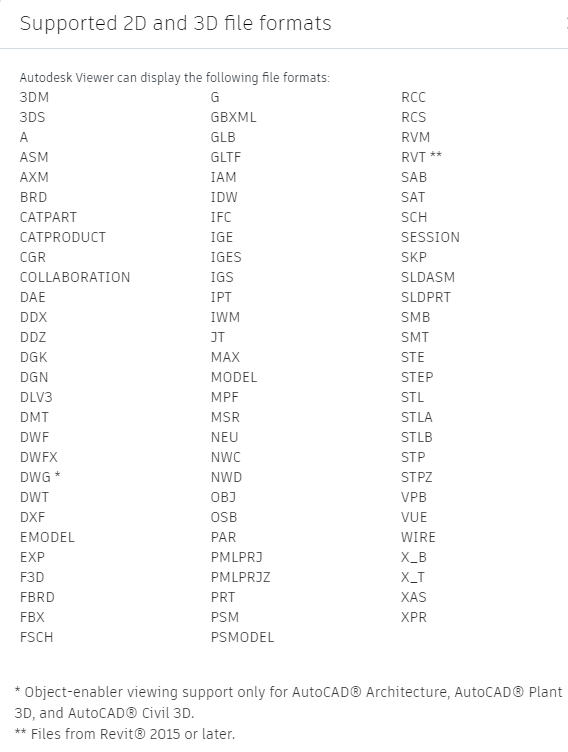 You have the expected functionality, like zoom, pan, orbit, and measure, but many other tools exist. (The following screenshots are from an Inventor assembly I imported into Autodesk online viewer.)
Default view immediately after import.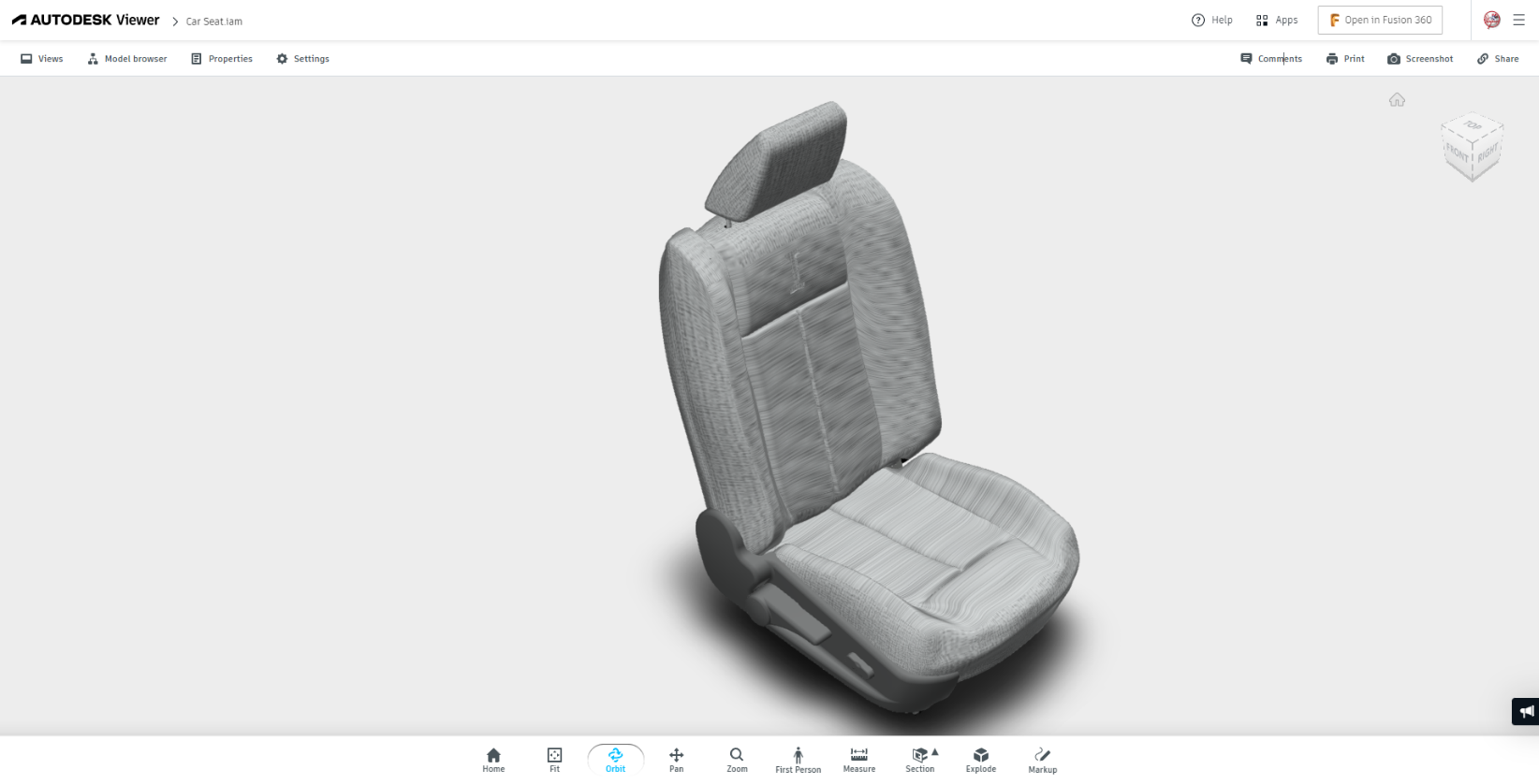 Any redlines, markups, and comments will be stored with the file online and can be shared.
The markup view is stored in a separate view.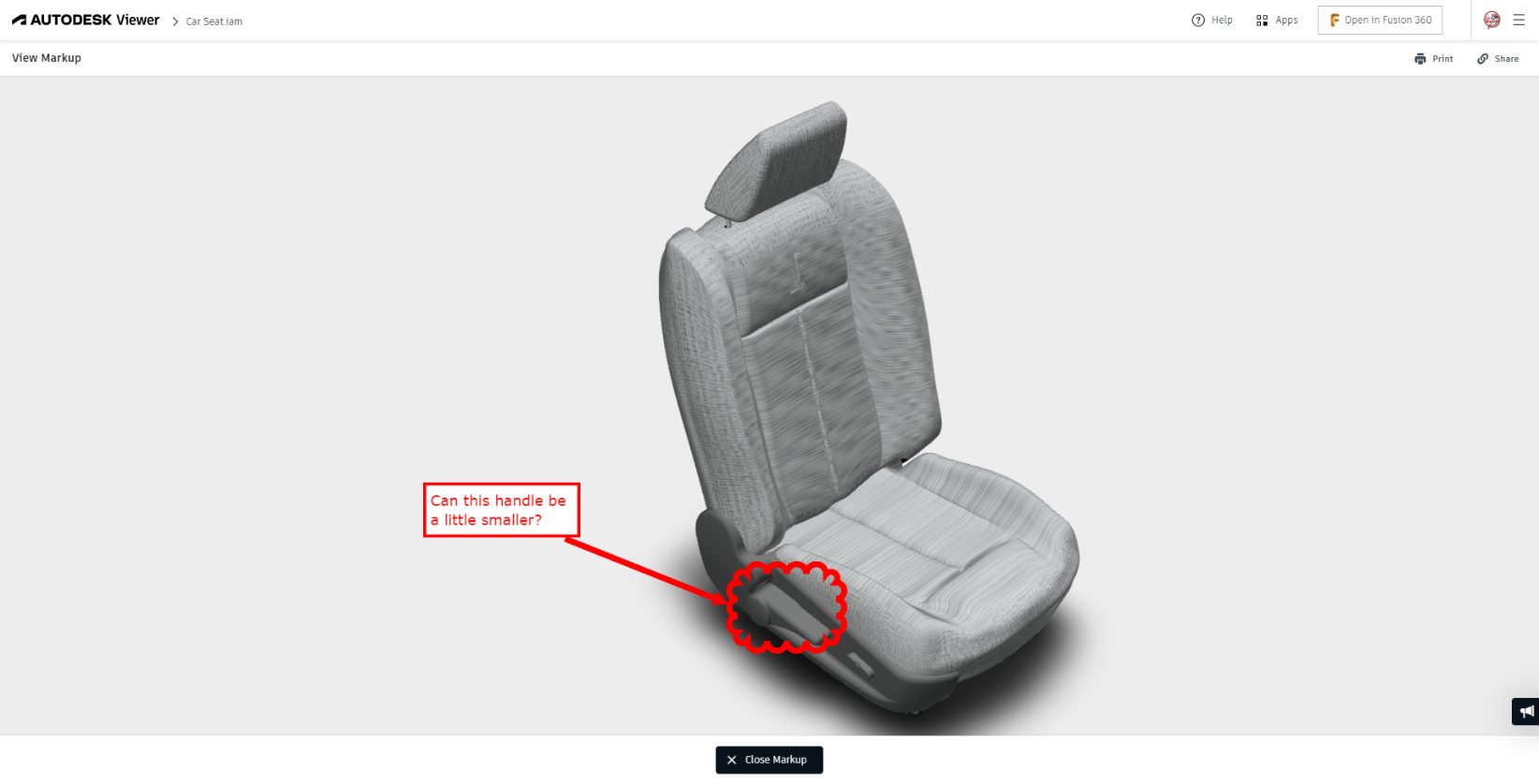 Like Inventor, you have a Model browser to turn the visibility of components on/off. You can also see mass properties, exploded views, and section views. The image below is an exploded view. The slider determines the offset of all the parts.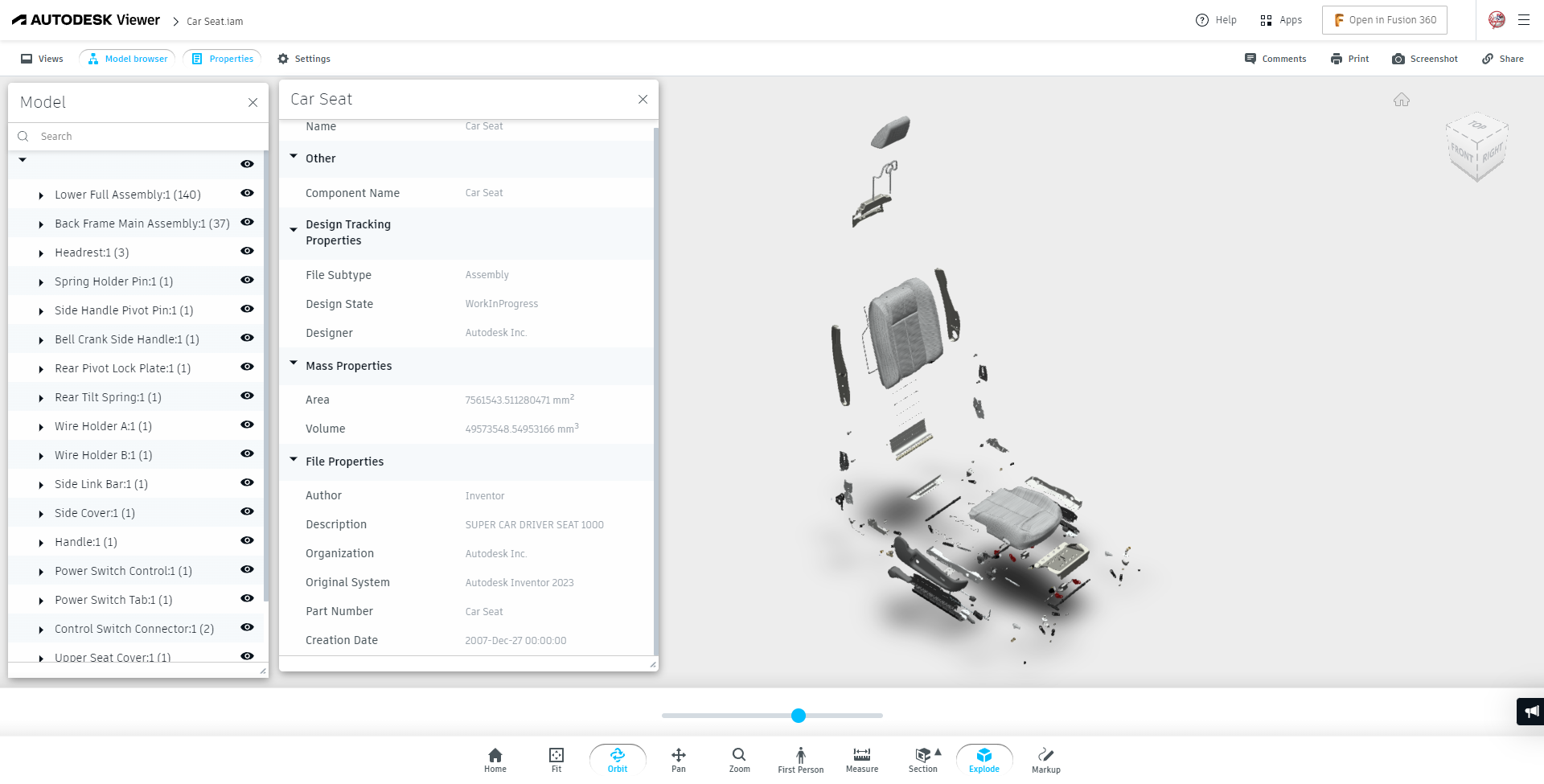 Try Autodesk online viewer if you want an alternative to your current CAD viewer. It has all the tools in your current viewer and more. The markup, comment, and share are the most significant differences and potentially the most helpful tools. The marked-up files and comments will be kept online with the file. Additionally, there is no software to install or upkeep. The next time you need to view a CAD file, usehttps://viewer.autodesk.com/ Autodesk online viewer. Take it a step further, and ask the person who wants to share the file with you to upload it directly to https://viewer.autodesk.com/ and send you the link!