In the upcoming months, I'll be releasing blogs monthly, related to Upchain. Each blog will cover a different topic and hopefully educate you on the functionality of Upchain. What is Upchain? Upchain is a full-featured cloud-based product lifecycle management (PLM) and product data management (PDM) solution. It has everything you need in a PLM and PDM solution. There are tools for real-time collaboration, cad integration, change management, project management, markup tools, and much more. Upchain has plug-ins or "CAD Connectors" for popular CAD packages like Autocad, Autocad Mechanical, Inventor, Solidworks, CATIA, and more. (Go to this link for a complete list.) For more information on Upchain, check out my colleague's YouTube video here. This post is part 4 in this blog series, and today we'll look at Upchain's business processes, specifically, change management.
Processes and Workflows
There are many steps and processes that are required to manufacture a product. Upchain refers to these as "Workflows ."These Workflows control the lifecycle(s) of the following eight objects in Upchain:
Project
Tasks
Documents
These objects can be found under the "Business Processes" of a project:
Investigation requests
Change notices
Change requests
Quality Assurance
Requirements Processes
Each object can contain multiple workflows. For example, you may need different Change Notices and Change Requests workflows for electrical and mechanical assemblies.
Workflows are easily created and highly configurable. You can use them "out of the box" or copy and edit them to suit your company's needs. Below is an image of an out-of-the-box "Change Request" workflow. Each step is numbered and is known as "primitive." On the left-hand side, there are additional System Primitives to edit the workflow. All primitives can be clicked and dragged to help configure your workflow. The arrows indicate the possible paths for the workflow.

Each primitive has its own functionality. The image below shows the details and settings for the "Update" primitive.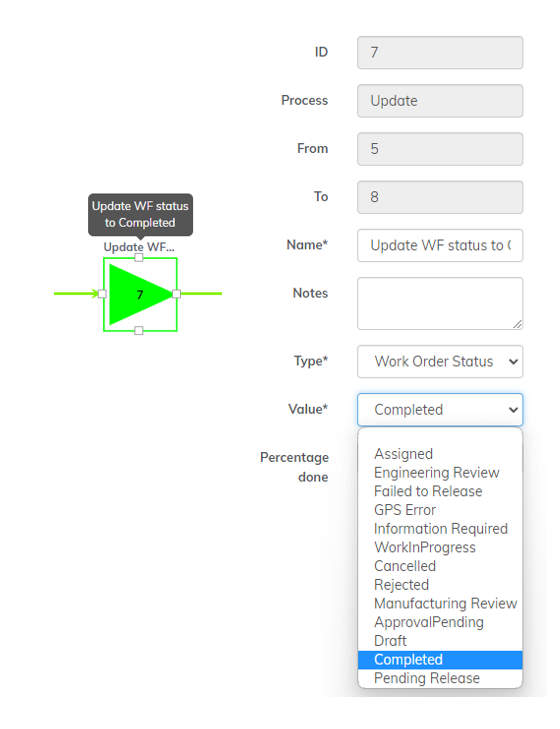 Creating CRs:
Starting a Change Request (CR) requires one or more Items to be added to the CR. (An "Item" in Upchain can be a part, sub-assembly, or top-level assembly. An "Item" contains everything you need to create it, including documentation, pictures, and may or may not cad files.) I will demonstrate how to create a CR from the "CAD Connector" Inventor plug-in and the web application.
...from the Inventor Plug-in
I've created a new Inventor assembly of scissors and the Items in Upchain. To create the CR, I can right-click on the top-level assembly, "SCI-SCISSORS," and select "Add to Cart ."Since I chose to send the top-level assembly to the CR, the assembly's parts were also added.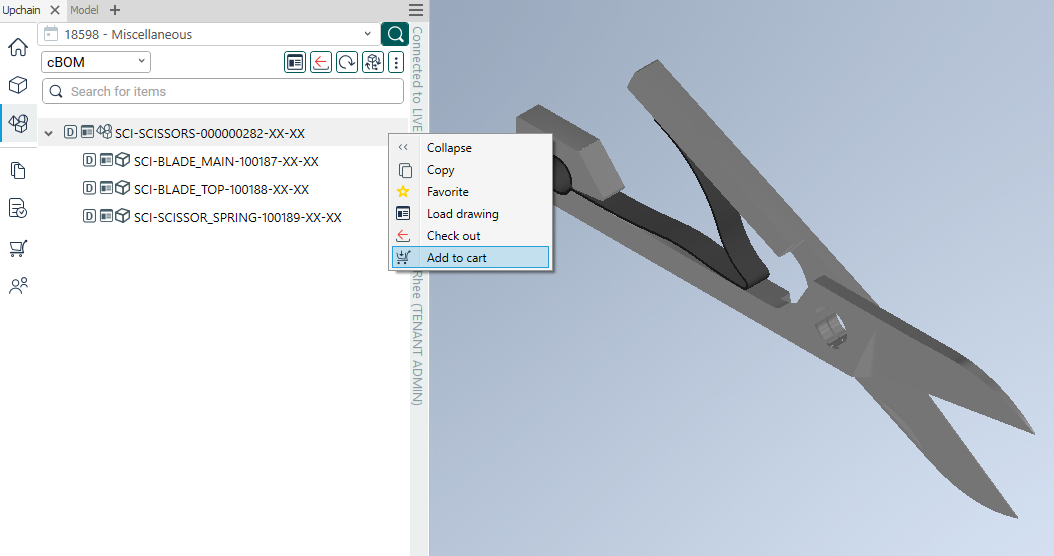 After selecting "The cart," I can right-click on the scissors item, select "Send to," and then choose a CR workflow.
After selecting the workflow, the web application will open automatically. I can now Start the workflow, reject it, make edits, like changing the workflow, set a priority, or add additional items.

…from the Web Application
Once the scissors item has been located in the web application, I can add it to a new CR.

Create a new CR by clicking on the vertical ellipsis, then select "Send to" – "Change request."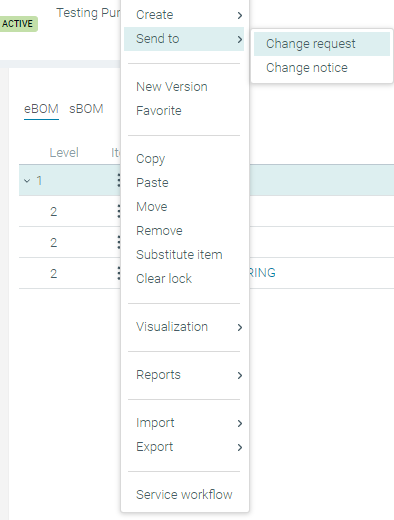 Like the Inventor plug-in, since I selected the top-level item to send to the CR, the items in the assembly were also added to the CR. Once the CR has been created, you will have the same options as you had with the Inventor plug-in. After you click "Start Workflow," the items will go through the steps in the workflow.
View a CR
CRs can be viewed with an "Advanced Search" or, more commonly, by viewing "Business Processes" within a project. Below are the completed and canceled CRs for this "Price Pump" project.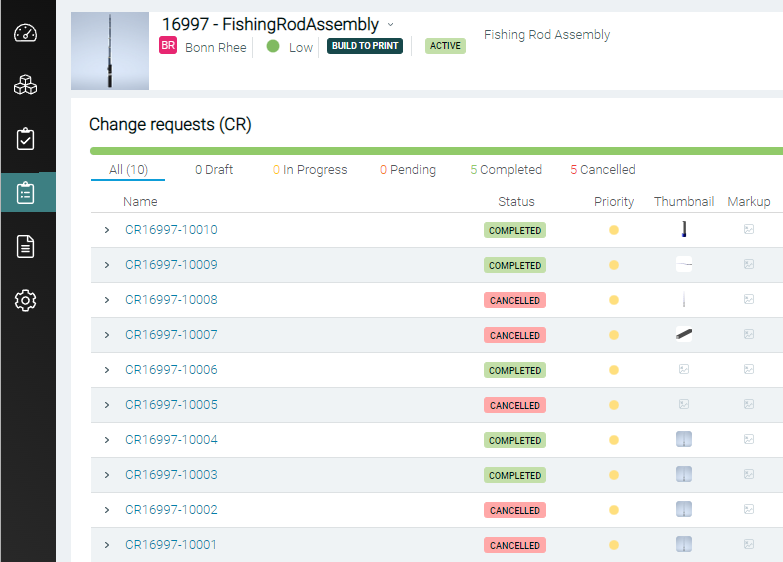 This blog has focused on CRs, but the bigger picture here is that Upchain has seven other workflows for you. You can use all the workflows that Upchain offers or "cherry-pick." Either way, it will be a great tool to govern and track your processes.