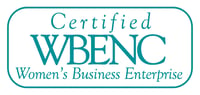 We are excited and proud to announce our national certification as a Women's Business Enterprise. This certification was awarded by the Women's Business Development Center-Chicago, a regional certifying partner of the Women's Business Enterprise National Council (WBENC). Founded in 1997, WBENC is the nation's leader in women's business development and the leading third-party certifier of businesses owned and operated by women.
But, getting certified is no small feat. WBENC's national standard of certification is a meticulous process that includes an in-depth review of the business and site inspection. This certification process is designed to confirm the business is at least 51% owned, operated and controlled by a woman or women.
Honored by the certification, Sandy Hagerman, Hagerman & Company President and CEO says, "We are pleased to be officially certified as a Woman-Owned Business Enterprise and look forward to the new growth and networking opportunities that the WBENC will provide."
By in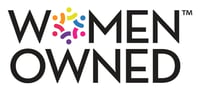 cluding women-owned businesses among their suppliers, corporations and government agencies demonstrate their commitment to fostering diversity and the continued development of their supplier diversity programs. It's this diversity that helps promote innovation and create partnerships that fuel the economy.
Did you know that companies who work with certified woman-owned businesses are eligible for tax incentives and reduced tax liabilities for projects funded with federal or state grants or loan? In addition, a Hackett Group study shows that companies who use diversity suppliers like a WBENC-certified business can improve their quality, increase their market share and access new revenue opportunities.1
More than 1,000 corporations representing America's most prestigious brands as well as many states, cities, and other entities accept WBENC Certification. Make sure your company does as well.
Want to learn more about the benefits of partnering with a woman-owned business? Contact Sandy Hagerman directly at (217) 864-2326 ext. 231.
1 The Hackett Group:
Top Supplier Diversity Programs Broaden Value Proposition To Drive Increased Market Share, Other Revenue Opportunities