It is common to encounter the following error when starting the latest version of Autodesk 2020 products running on Windows: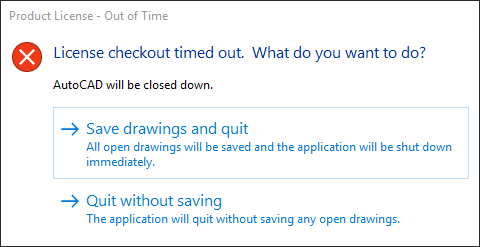 Clicking either option closes AutoCAD immediately, and prevents the application from running. This error can pop up, even after a month or two of running without issue. This may happen for several reasons. While I won't cover all of the reasons and how to fix them in this tip, I will give you some quick steps that I usually work through to resolve most cases of this error.
First, make sure all updates are applied from the "Autodesk Desktop App". This app usually runs in the System Tray in windows. If it is not running, you can start it up manually. I usually search in windows for "Autodesk Desktop App". Once started you will want to be sure to install any License Hotfixes that appear as well as the Autodesk Single Sign-on Component. This will require a reboot of the system, once complete. The latest version of Autodesk Licensing Service 9.2.1 should fix this error when installed.
If the error persists after installing the updates, check to make sure the "Autodesk Desktop License" service is running. To do this, type "Services" in the windows search window, and it will come up in the list. Once in "Services", check the status of the "Autodesk Desktop License" service (see image below). If it is not currently running, you can start it by hitting the play button at the top of the dialog box. If it is running, you may try "Stopping" then "Re-Starting" the service. Then try the Autodesk product again to see if it works.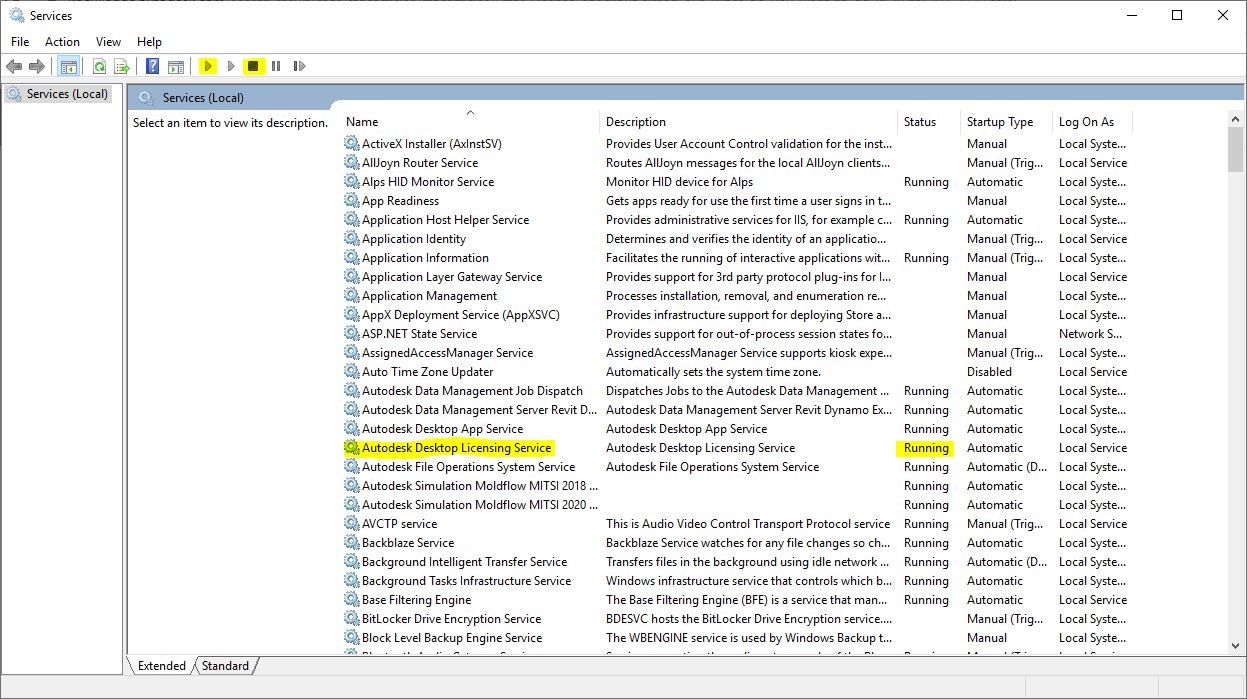 If neither of these solutions corrects the issue, there are many more things to try. In this link you will find a comprehensive list of possible solutions. Of course, if you need any assistance with solving this issue, you can contact us for further assistance.