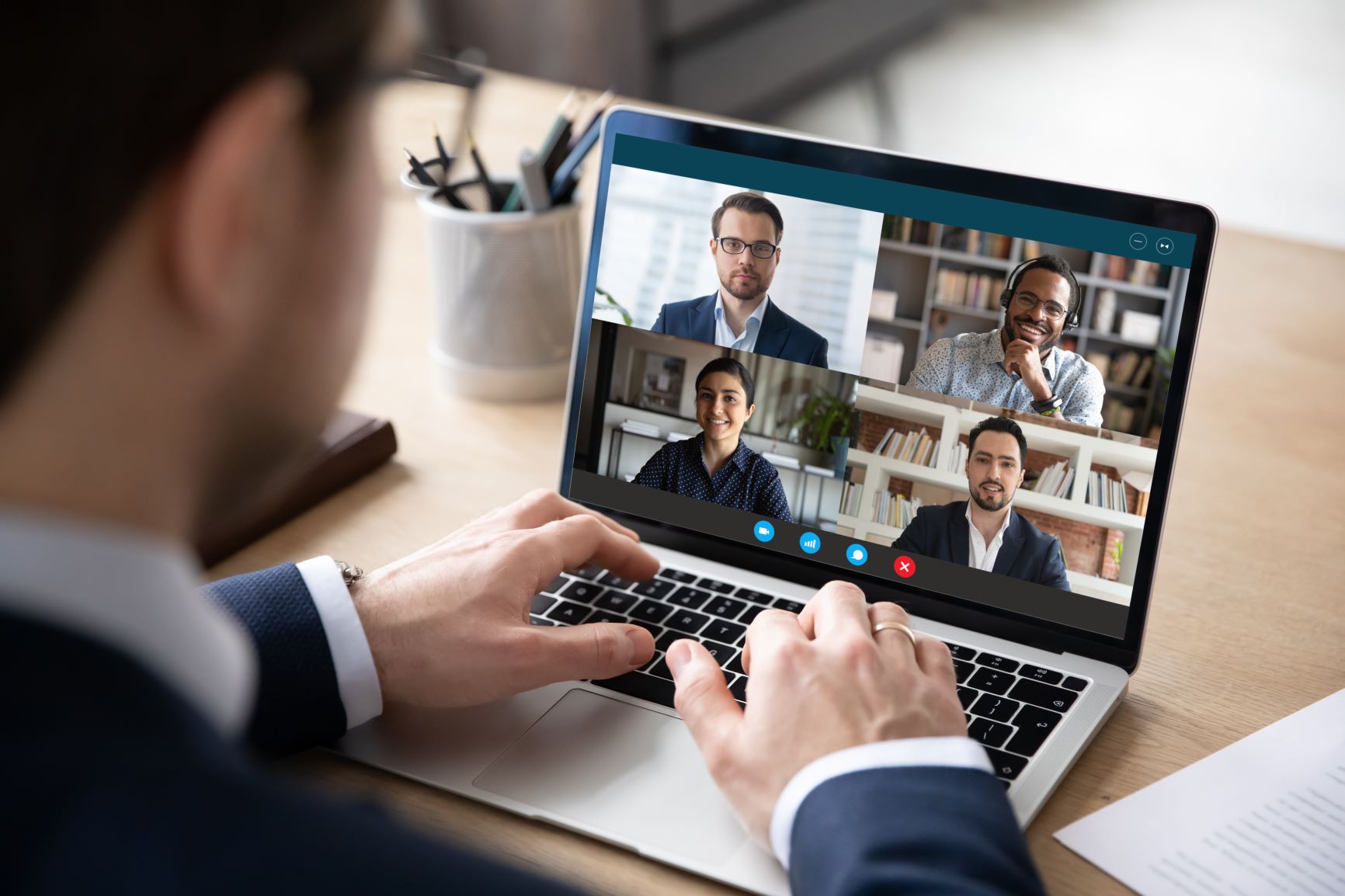 Due to ongoing COVID-19 challenges, people have been working remotely more than ever before. Meetings are still a key component of doing business, but are happening in a very different format than most of us are used to. Virtual meetings can be just as successful as meeting physically in a room. Here are some tips to make the most of hosting and participating in virtual meetings.
Learn how your virtual meeting software behaves. As the host, you have control over microphones, cameras, screen sharing, etc. You may also be asked questions about how the program functions by your participants. As a participant in the meeting, you may not have the opportunity to learn about a chosen software used by someone outside your organization. Don't be afraid to ask questions about the functionality if necessary.
Turn off (or mute) all other electronic distractions such as email, instant messaging, phones, etc.. The meeting and your participants are the priority.
Ensure your audio is functioning correctly. Technical problems can arise, and testing ahead of time could head off any issues. Also, try to minimize any background noises. Today's microphones are sensitive and can pick up a lot more sound than you think!
Turn on your camera for the first five to ten minutes of the meeting and request that your participants do the same. Doing this will make the session feel a bit more "normal." If you would like to have cameras on for the entire meeting, communicate that to your participants when scheduling the meeting. Dress presentably (as you would in the office) and be aware of what is going on in the background. Most meeting software has an option for a virtual background. Be sure to test this before activating.
Take time at the beginning of the meeting to greet your participants and ask a few non-business questions. Again, this will make the session feel a bit more "normal" and add a sense of connection. Working remotely can create a feeling of isolation for some team members, and making conversation when possible is important.
Have an agenda and the meeting expectations/goals outlined and communicated to the participants ahead of time. Going into a meeting blind of the topic(s) can cause delays if you expect participants to answer questions that require research or back-up information. Having an agenda shows your participants that you are prepared, conveys that you respect their time and that the meeting is important. Stick to the agenda and guide the meeting accordingly. If it appears that all the topics/items will not be adequately covered during the allotted time, suggest scheduling a follow-up meeting.
Be respectful of the various time constraints your participants may have. As the host, log in to the meeting room five minutes before the start time whenever possible to ensure all is working as expected. Keep in mind that participants may have back-to-back meetings, or could be experiencing technical issues upon connecting, so be patient and understanding. Try to build time into the meeting to accommodate these delays.
Close the meeting with a recap of the agenda and decisions made or tasks assigned. Provide the participants with meeting notes as promptly as possible.
Don't forget to thank everyone for their time!
Implementing a few (or all) of these tips can make your virtual meetings successful and productive!