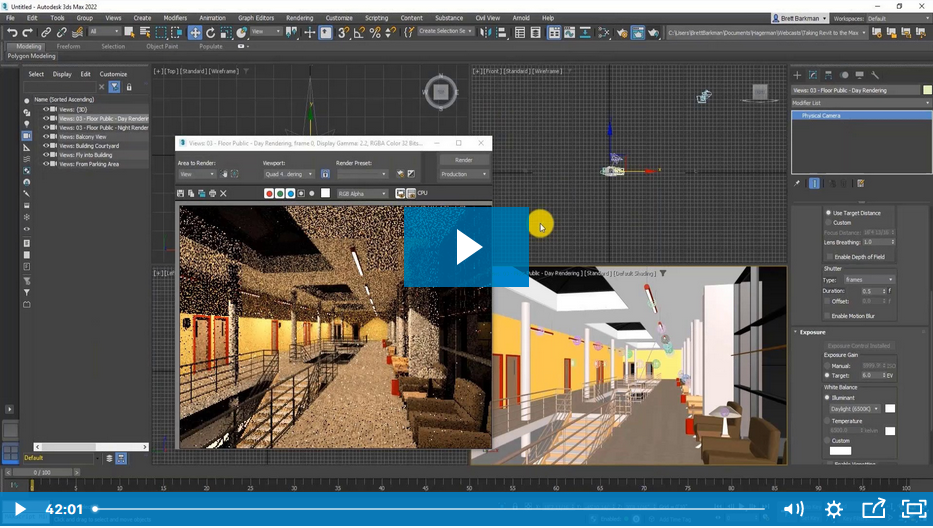 This webcast illustrates the basic workflow between Autodesk® Revit® and 3ds Max® with a focus on materials and rendering.
Read More
Topics: 3ds Max
We've become aware of an exploit that may corrupt Autodesk 3ds Max software installations and 3ds Max scene files. As a preventative measure, Autodesk recently emailed customers who have access to 3ds Max 2015SP1 to 2021 recommending they download and install the 3ds Max Security Tools application to help detect and resolve potential issues caused by this malicious code.
Read More
Topics: Tips and Tricks, 3ds Max
Sure, you do a killer job at creating a beautifully rendered still image. But what happens when you turn control of the camera over to your audience? That's what we'll explore in this tutorial.
Read More
Topics: Tips and Tricks, 3ds Max