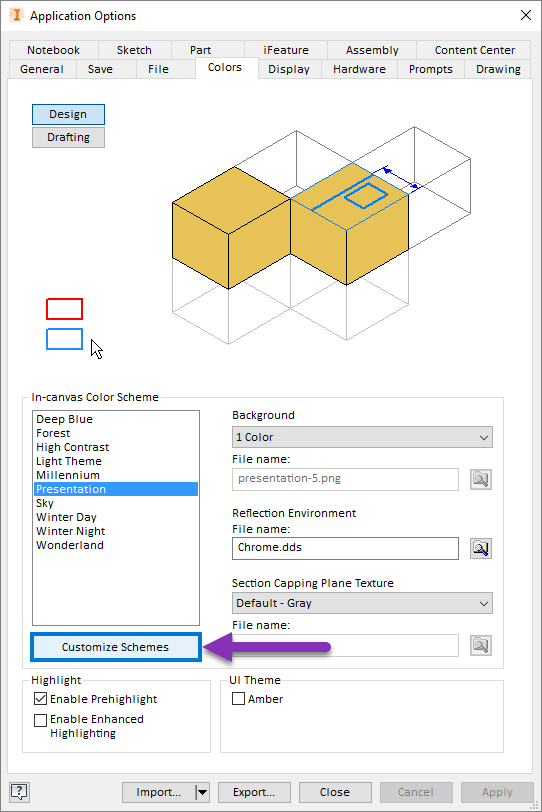 Have you ever wanted to change the appearance of work plane faces? What about changing the colors of faces when they are selected inside Inventor? How about changing colors of sketched geometry (constrained and unconstrained)? Well, you are in luck! All of this is possible inside Inventor. Open Inventor, launch the Application Options Settings, select the Colors tab, and then select the "Customize Schemes" button.
Read More
Topics: Tips and Tricks, Inventor
In a recent support call, one of our Inventor customers wanted to place a dimension on a theoretical point. He wanted to dimension a diameter of a tapered hole from the outside surface that was consumed by a chamfer on that same hole. Below is an example of the situation, and the dimension he was trying to create.
Read More
Topics: Tips and Tricks, Inventor